LINCOLND (KFSM) — Demolition began Tuesday morning on a dilapidated apartment building in Lincoln.
A Washington County judged declared the Townhouse Apartments a public nuisance in April.  There were several hazards, including open wiring, only one smoke alarm and signs of black mold growing inside.
The City Council agreed in July to award the contract to Leming & Son Trucking Inc. to tear down the building.
Clark Emerson was a manager at the apartment complex in the 1980s and said he is happy to see the building go.
"This is a blessing. It really is, because of all the things that go on in the world, there's a lot of it right here in this city alone and there's a lot of hurt in that building," he said.
Plans for what the plot of land will be used for have not been announced.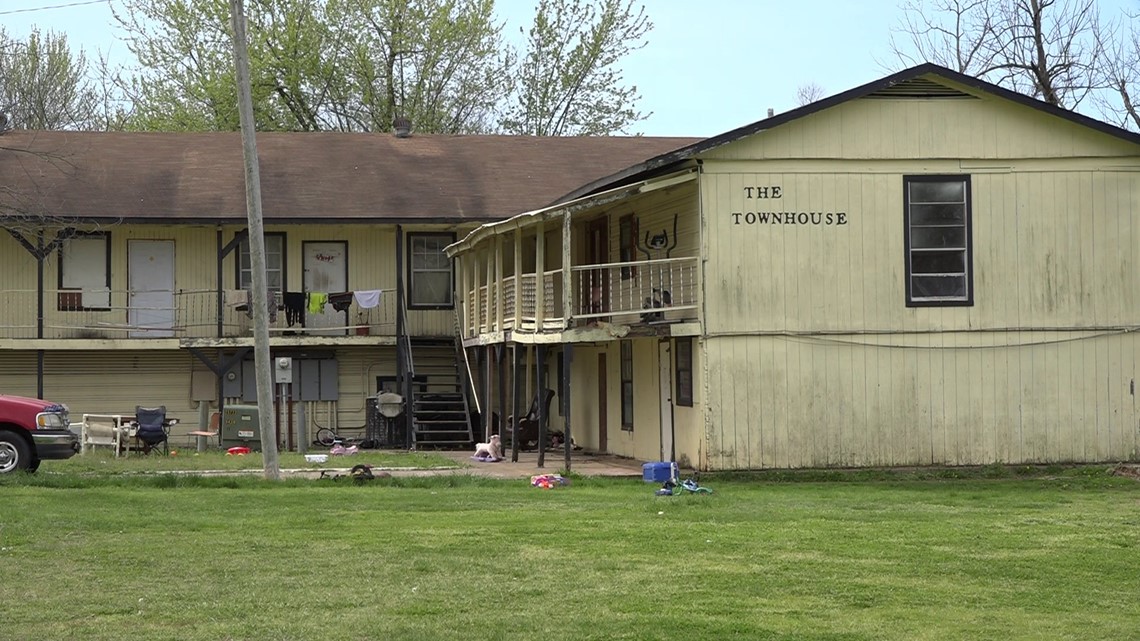 James Stewart, of Delaware County, Okla., has owned the property since 1988, according to court documents.
In June, he agreed to a court order to move forward with razing the complex.