FAYETTEVILLE (KFSM) -- Parents of premature babies who have a long stay in the hospital, usually can't see their child as much as they would like.
At Washington Regional Medical Center, parents can stay with their baby in the Neonatal Intensive Care Unit all day, everyday. At some point, parents have to go back to work or take care of other kids.
WRMC has the Angel Eye System that allows parents to watch a live video stream of their baby in the NICU on a phone, tablet or computer. A small camera is attached to each bed in the NICU and parents are given a login for their child's angel camera. This login information can be shared with whoever the parents choose, so family and friends near or far can see the baby, too.
The angel cams were new mom, Kristin Hill's, saving grace during a tough three and a half weeks. Hill's twin daughters, Addison and Blakely were born premature and needed help doing things that usually come natural.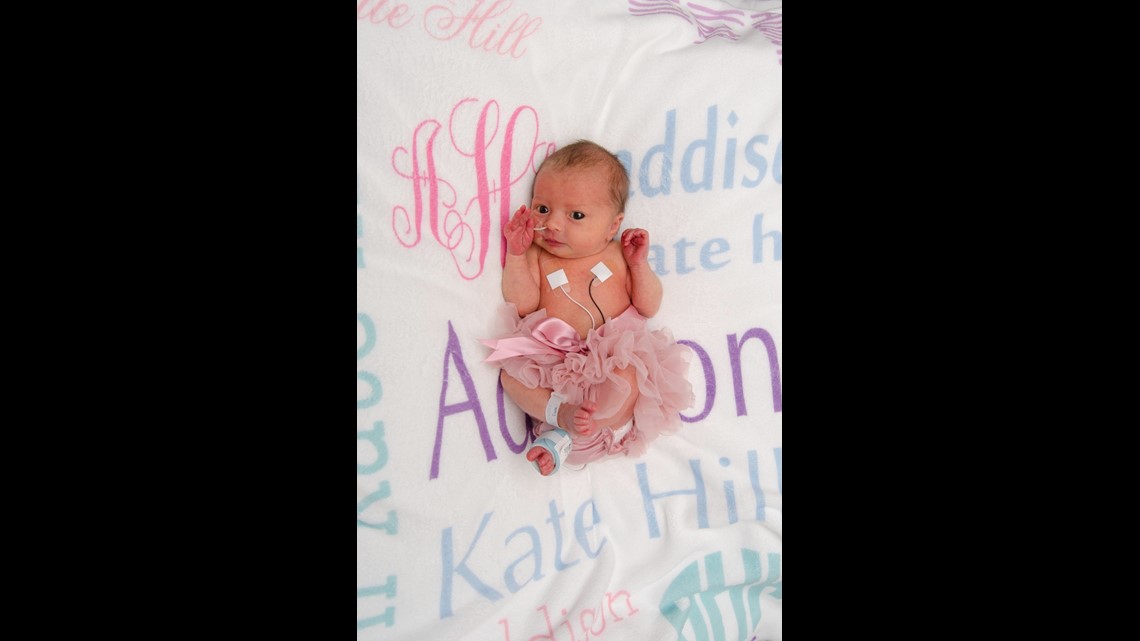 "Addison had a little trouble breathing at first," Hill said. "They both had some blood sugar issues so that's what put them in the NICU in the first place." Hill said she expected her girls to be in the NICU for a little while, with twins that's normal, but she never expected them to be there for the first month of their lives.
WRMC NICU Manager Rebecca McCann has worked with premature babies for more than a decade, "To know that we have that babies life in our hands is something that's very hard to put into words."
Kristin and her husband Mike Hill stayed in the NICU for about a week, then it was time to go home. "No parent ever imagines to have to leave their baby in the hospital," Hill said. "I was a basket case." Knowing she could log on to the Angel Eye System with her phone at anytime of the day comforted her.
That's where the angel camera's came in. Eyes in the sky watching over Addison and Blakely 24/7, so that Mom, Dad and other family could too.
The family can share their login with family and friends. "From the parent to the grandparent who might be over in England or somewhere," McCann said.
In the Hill family's case, one set of grandparents live in Oklahoma. The Angel Eye System was an easy way for them to see their grandchildren.
"The day we finally took them home it was surreal," Hill said. "Coming to the house with them after they were almost a month old."
Addison and Blakely Hill are now three-months-old, weighing a hefty eight and nine pounds. With the memories of those tiny fingers reaching for every ounce of hope, there's no doubt the Hill twins and the 15 million other premature babies around the world are our most fierce, tiniest survivors.