MOUNTAINBURG (KFSM) — Ray Seratt has been selling firewood along Highway 71 and Ash Street, in Mountainburg, for more than 30 years under an "Honor System."
Customers have been placing their money in the collecting box in exchange for the firewood.
Tuesday night (Dec. 14), a thief stole the box along along with Seratt's money inside, according to the Mountainburg Police Department.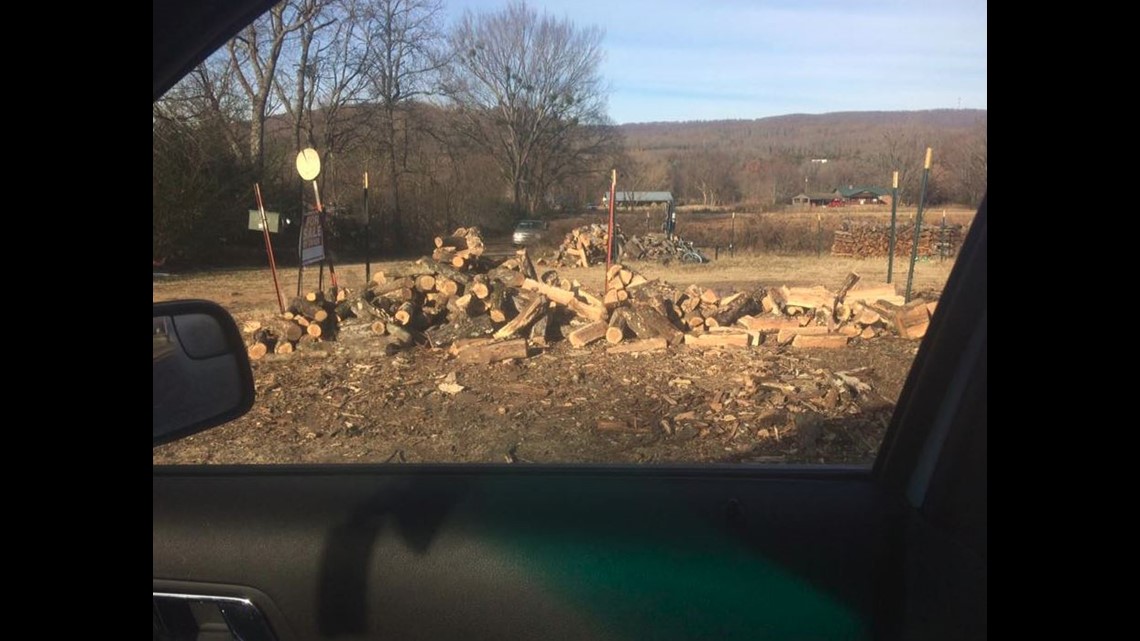 "As citizens of this great town we can't allow this type of crime to take place," the Mountainburg Police Department (MPD) posted on their Facebook page, "MPD is offering a small reward for information leading to the arrest of those involved."
The town's total population is 631, and thousands  of people, 47,000 according to police,  have posted comments, or shared the information about this theft, on MPD's Facebook page.
Many people have offered sympathy and, or, financial support — others stated their outrage about the missing money box.
"This is absolutely horrible. I've known him since I was 11 or 12," Larry Peters wrote. "He lived up where we hunted and you will never find a better man that would do just about anything for you. I have actually bought wood from him there."
"I'll add $100 to the reward amount and I'll help out Mr. Seratt with the same amount," wrote Ron Shaw, "I will be contacting the MPD soon."
Even people who are out-of-state have offered to help.
Sofia Romo-Cristee asked, "What about for out-of-state people? Is there an address or a bank account we can send it to?"
Mountainburg police said if anyone is interested in donating money to Seratt,  funds may be placed in an envelope with his name on it and dropped off at Mountainburg City Hall, 101 Hwy. 71 NW, Mountainburg, Ark.
Hours of operation are Monday through Friday, 8 a.m. to 4 p.m.  
If you stop by after hours,  place the donation in the the water bill drop box.
MPD stated that they will make sure Seratt gets the funds, and, "What a great way to show our true community spirit."
Mountainburg police said they are following up on every lead.
"Thanks to the outpouring of support we will wrap this up soon," was a reply posted to a comment on MPD's Facebook page.