FAYETTEVILLE (KFSM) -- A body was found Saturday (Nov. 18) afternoon at the 1700 block of S. Razorback near the Town Branch Trail, according to Fayetteville Police Sgt. Anthony Murphy.
The coroner was at the scene and police believe the body was that of a homeless man.
The exact cause of death is unknown, but Murphy did tell 5NEWS that the male body was badly burned.  It's being sent to the medical examiner's office to determine an identity, said Murphy.
He explained issues like this with the homeless community are something they deal with often.
"They do camp in the woods and a lot of times they are out of sight, out of mind and they aren't a problem," Murphy said. "On numerous occasions we have responded out into wooded areas for deaths and this is just one of those occasions again."
He is unsure when they will receive the results of the medical examination.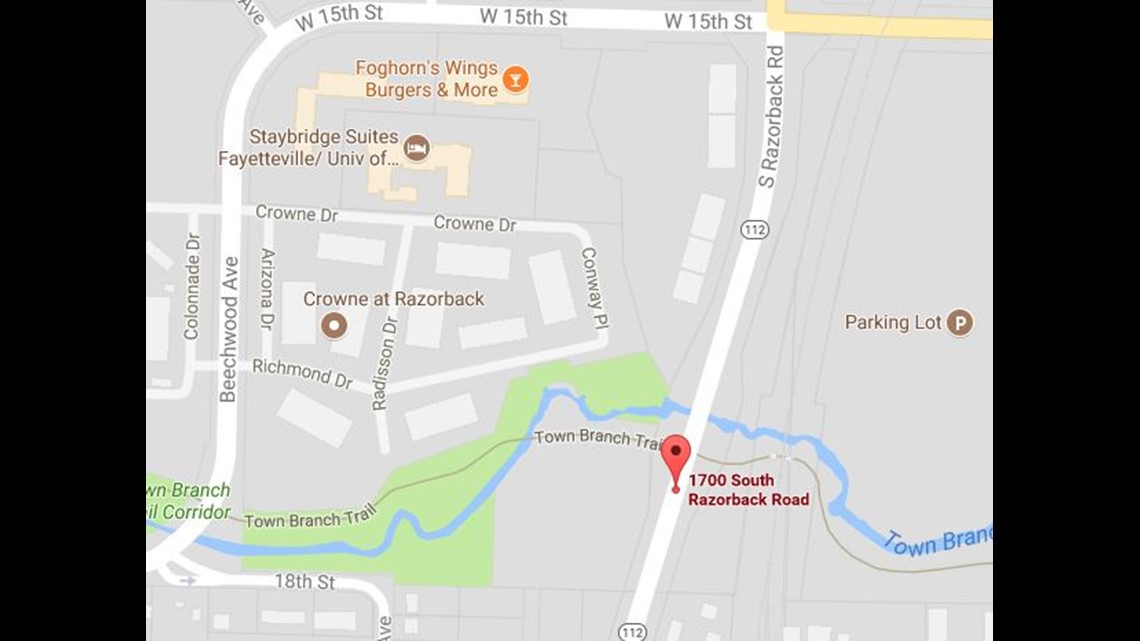 In January the University of Arkansas Police Department found a badly burned body on university-owned property.  The location where the body was found was north of 19th Street and east of South School Avenue in South Fayetteville.