FORT SMITH, Ark. — Fort Smith Police have identified the woman who died after a motorcycle crash.
Just before 5:45 p.m. on Thursday, June 25, there was an accident involving a semi tractor-trailer and a motorcycle at the 800 block of North 10th and H Streets.
The driver of the motorcycle, 18-year-old Deborah "DJ" Johnson, did not survive.
Police say drugs and alcohol were not a factor from either driver.
This loss hits close to home for the City of Fort Smith because Johnson was the daughter of Deputy Director of Utility Engineering Jimmie Johnson and family to other city employees.
"We are all deeply saddened by the accident that claimed the life of Deborah Johnson," said Fort Smith City Administrator Carl Geffken. "She was the daughter of Utilities Deputy Director Jimmie Johnson and sister to Station 11 Firefighter Quintin Johnson and Plant Operator Jonadab Johnson. Our thoughts and prayers are with her family in this difficult time."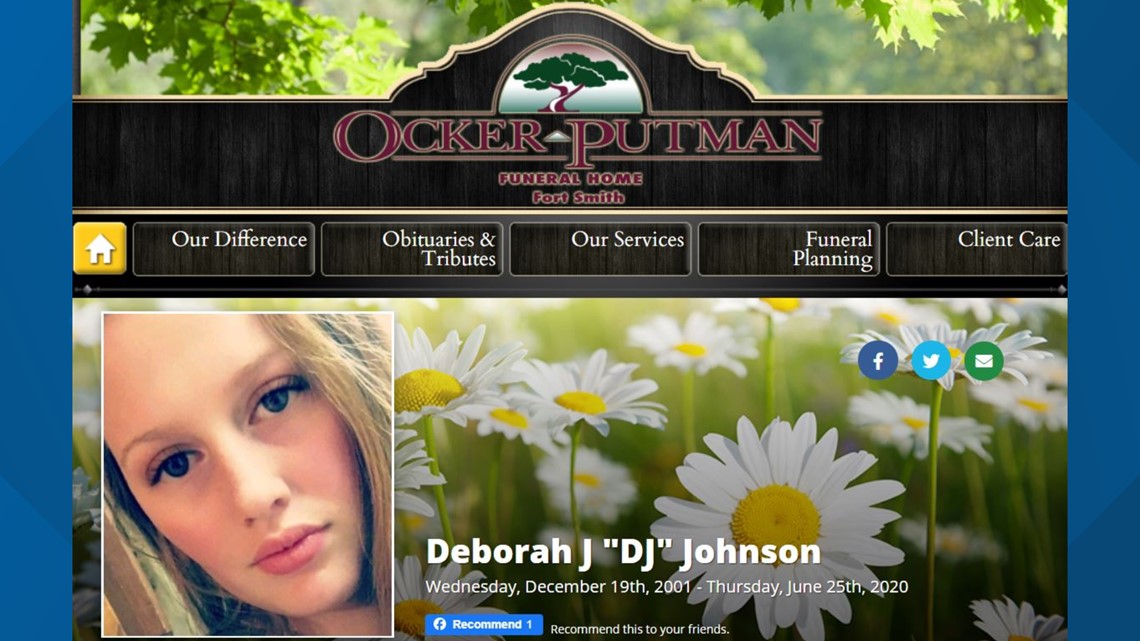 Fort Smith Utility Director Lance McAvoy said, "This tragedy has impacted the City and the entire Department. No words can express the loss and sadness we feel with and for the Johnson family."
"We are truly saddened by the loss of Deborah Johnson," added Fort Smith Mayor George McGill. "As the daughter of Deputy Director Jimmie Johnson, she was a part of our City of Fort Smith Family. She gave the gift of laughter and she left her mark on many lives. Because of the love she displayed through her life, and the memories she left, her spirit will always shine."
Deborah's funeral arrangements will be handled by Ocker Funeral Home, 700 Jefferson Street, Van Buren, Arkansas.
A viewing service is scheduled for Tuesday, June 30, from 2 p.m. to 6 p.m.
A funeral service will be held on Wednesday, July 1, at 10 a.m.