DRUID HILLS, Ga. – It has been a year since Jenna Van Gelderen went missing.
The 25-year-old sent a text to a friend on Aug. 19 at 2 a.m. to say she was laying down. That was the last time anyone has heard from her.
In January 2018, Jenna's family and Crime Stoppers pooled their resources to offer a $50,000 reward in an effort to expedite finding Jenna Van Gelderen, who had been missing for more than four months at the time.
"I spoke to Jenna once or twice a day, every single day," Roseanne Van Gelderen, Jenna's mother, said. "She would have never left without telling us where she was going. She was also very attached to the cat, and would never leave it unattended."
Jenna's car was found, but her whereabouts are still unknown, and her family continues to search for her, making pleas via social media.
Her father, Leon Van Gelderen has been diligent on Twitter and Facebook with updates, photos, and requests to the public, in an effort to bring his daughter back home to Druid Hills, Ga., safe and sound, and keep her story alive.
"We need your help if you are a true friend. All information is confidential. Jenna went above and beyond for her friends. She needs your help," he wrote on Jenna's page to her Facebook friends.
Jenna, a Gwinnett Technical College graduate, was last seen on Friday, Aug. 18. She was house sitting, and cat sitting, for her parents that weekend.
More than two weeks later, on Tuesday, Sept. 5, DeKalb County Police SVU Supervisor, Sgt. Torrey Kennedy said, her car, a blue 2010 Mazda 6 sedan, was found in a parking lot on Defoors Place in Atlanta, nearby Interstate 75--and only about seven miles from her parents' house.
Inside her car that was out of gas, yielded zero fingerprints nor clues. Nearby store security camera videos in the area provided police with no further leads.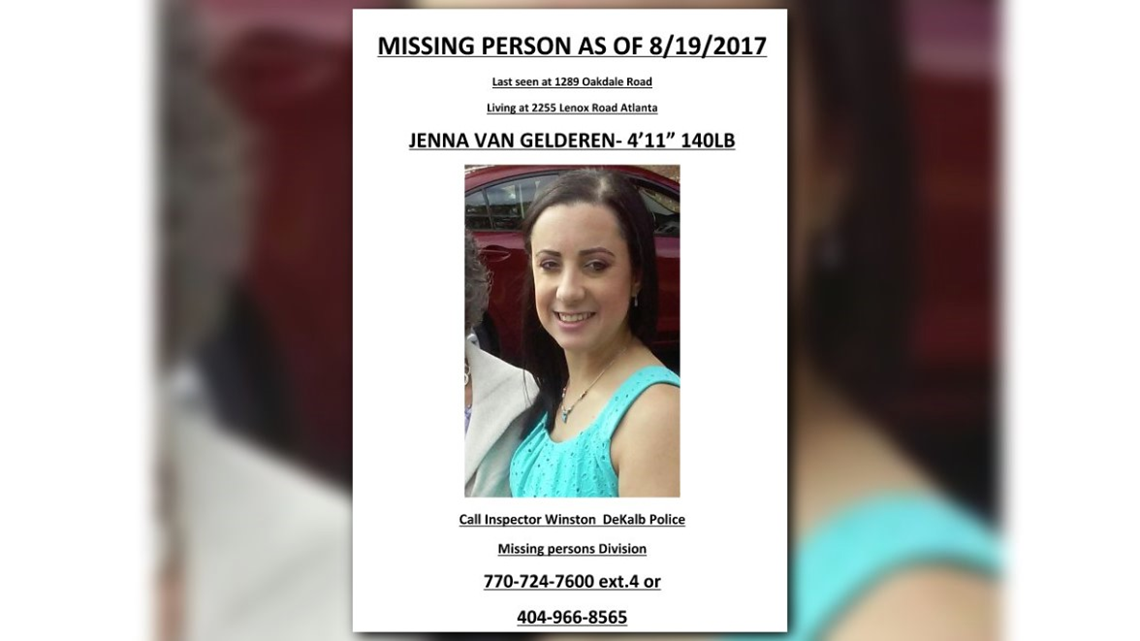 Kennedy said the police department has been on this case more than any other since the night she vanished.
"It's a difficult case. We struggle with it. I mean, we've been working it. It's just difficult, you know, when someone disappears without a trace, per se… We just haven't had that one, strong lead that leads us to believe that she's less than healthy or the contrary. So we haven't had anything to lead us in any direction."
The Friday night she went missing, her parents said she was watching their Druid Hills home and watching after their sick cat. According to them, she was supposed to stay for the weekend while they were in Canada.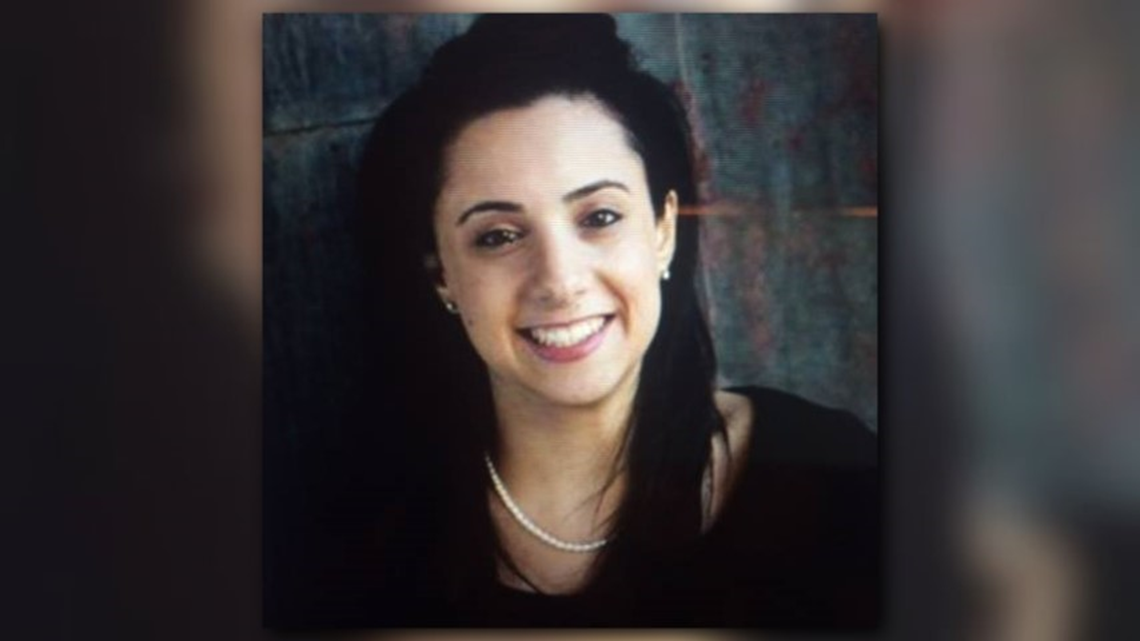 But when her brother stopped by his parents' house the morning of Saturday, Aug. 19, Jenna's car was gone; there were no signs of a break-in, police said later, but the house was in disarray. While her purse and phone were missing, her phone charger and personal items she always has with her were left behind.
"Things were broken in the house, T.V. was on, the lights were on and my daughter was gone," Leon told 11Alive on Aug. 30.
All activity on her phone, social media and bank accounts halted on Aug. 18, Sgt. Kennedy said
"That's the difficult part of it. Pretty much everything cut off at that time frame," Kennedy said. "We're not sure if she had additional devices, or bank transactions or things of that nature that we don't know about. I guess there was sort of a portion of her life that she liked to keep private."
Leon took to Facebook begging for answers soon after his daughter, who he said has high-functioning autism, went missing.
"Her mother and I are heartbroken," he wrote.
Jenna's mother, Roseanne Glick, also posted on social media.
PHOTOS | Missing woman's car found empty
"This has been the most heartbreaking time of our lives.... We know that someone out there knows more than they are saying... I have seen the good in our world with all the support we've received... I believe that again, goodwill outweighs the evil and Jenna will be found."
Jenna was driving her mother's red, 2010 Mazda 3 sedan the night before she disappeared. And according to her family, someone was in the car with her when she returned to the house—but they don't know who.
"I walk around in a fog, it's totally a fog," Glick said on Aug. 30. "I start crying during the day and I wake up every day, like I said, just in a fog."
Leon wants the public's help in piecing together clues of Jenna's disappearance—especially since, they said, she is on the autism spectrum.
"She's very gullible, susceptible, enticed very easily and she doesn't perceive danger the same way the rest of us do," Leon said.
And that's what has Glick worried.
"Her vulnerability is what I'm most concerned about right now," she said.
Jenna is 4'11", 140 lbs., with long, dark hair and pierced ears.
Kennedy said they have no evidence to confirm if she left on her own, or if she was the victim of foul play.
The family is offering a reward for her safe return.
Jessica Noll is a multimedia journalist, who focuses on in-depth, investigative crime/justice reports for 11Alive's digital platforms. Follow her on Twitter @JNJournalist and like her on Facebook to keep up with her latest work. For story ideas, contact her at jnoll@11Alive.com or call, text at (404) 664-3634.