Traffic delays are expected as the streets in that area will be closed for the event.
The parade will start at 3 p.m. but streets will be closed starting at 2:45 p.m.
The affected streets are as follows:
Garrison Ave.
Rogers Ave
Carnall St
S. 6th
S. 7th
N 6th
N. 7th
N. 8th
N 9th
N. 10th
Towson at Rogers Ave
Towson at S. A.
The parade is expected to end at 4 p.m. Drivers are asked to consider alternate routes if traveling through that area, or come and enjoy the parade!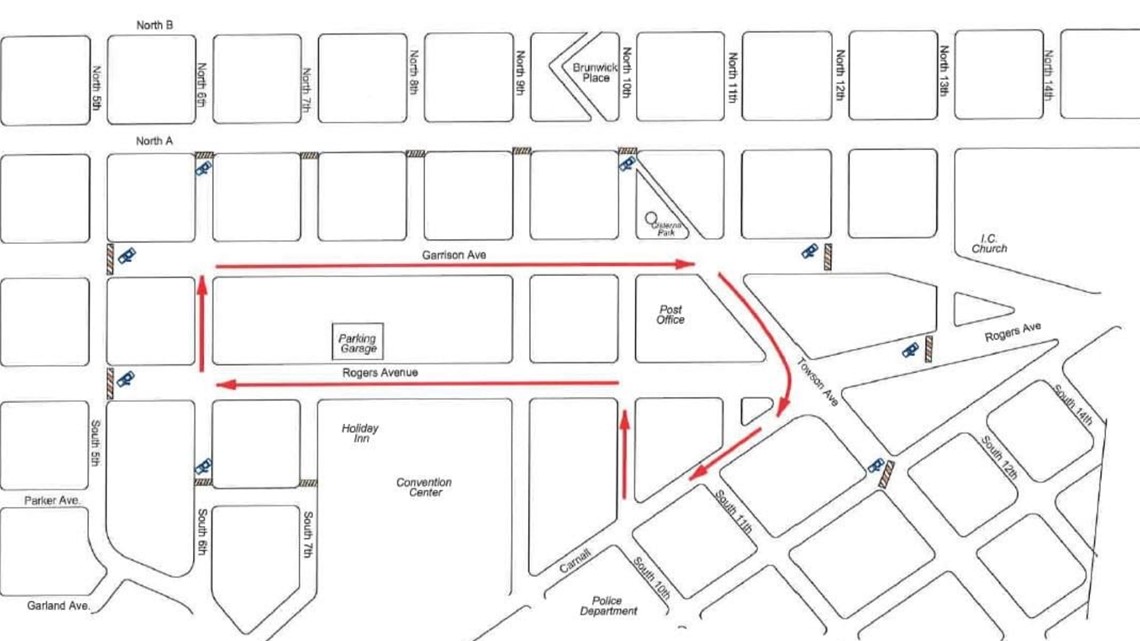 Download the 5NEWS app on your smartphone: