TAHLEQUAH, Okla. — Cherokee Nation leaders gathered with community members in Bell on Wednesday (April 15) to celebrate the official signing of the Wilma P. Mankiller and Charlie Soap Water Act, new legislation proposed by Principal Chief Chuck Hoskin Jr. and unanimously approved by the Council of the Cherokee Nation earlier this week.
The act will inject at least $2 million in additional funding each year into the Cherokee Nation's efforts at eliminating barriers to clean water access in the reservation.
"The Wilma P. Mankiller and Charlie Soap Water Act allows us to do that not only by identifying Cherokee citizens who continue to struggle with access to clean water but by also providing the additional funding we need to ensure access to quality water systems for our Cherokee communities," said Chief Hoskin.
"This legislation is such a big deal for not just Adair County, but for all of the Cherokee Nation reservation," said District 7 Tribal Councilor Canaan Duncan. "Work has already begun in Adair County and I know it has in other places. I'm just super thankful to be a part of that for all of our constituents."
The 'Wilma P. Mankiller and Charlie Soap Water Act' is named in honor of the former Principal Chief Wilma P. Mankiller and former Executive Director of Community Services Charlie Soap, who left a legacy of service to the Cherokee people, including their historic efforts to create and improve water systems in Cherokee communities and planning the historic Bell water line 40 years ago.
Bell water line - a community project Chief Mankiller and Soap began planning in 1981 under the administration of former Principal Chief Ross Swimmer: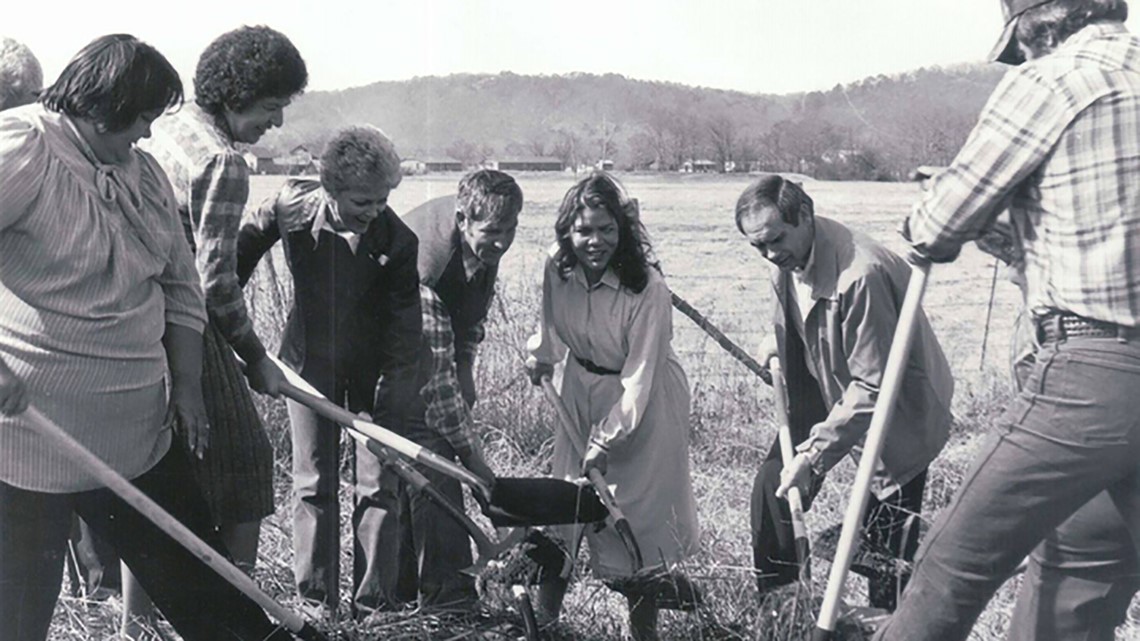 "Each and every time I visit the community of Bell here in beautiful Adair County, I can't help but to think about the legacy left by former Chief Mankiller and Mr. Charlie Soap," said Deputy Chief Bryan Warner. "These two Cherokees rallied a community to come together as one and to do the hard work it took to build that water line. Today, I think this new legislation is going to honor their efforts and give us the resources to make sure no Cherokee is left without access to a safe supply of water here in the Cherokee Nation reservation."
The Department of Transportation and Infrastructure will develop a plan of action to provide access to each Cherokee citizen identified through the studies, identify the number of Cherokee citizens within each county of the Cherokee Nation reservation whose access to water is limited to a well water supply and develop long-term strategies to bring rural water access to as many Cherokee citizens as possible.
Under the proposed legislation, Cherokee Nation will prioritize low-income applicants for individual assistance.
The legislation will require the tribe to specifically conduct a comprehensive infrastructure analysis of the Cherry Tree Rural Water District in Adair County, including recommendations and cost estimates for necessary improvements.
Chief Hoskin signed the act into law near the Bell water tower and a portion of the historic Bell water line project constructed in southeast Adair County.