CEDARVILLE (KFSM)--Rebuilding a program isn't an overnight job. That's what Max Washausen discovered a couple years ago at Cedarville.
"You know when I took over as a head coach, I thought right away you could get it turned around," Washausen said. "And I found out kind of the hard way. These guys were young when I came in, seventh, eighth and ninth grade. And now they completely buy into our system. They're winners and I think we're gonna see it on the field this year."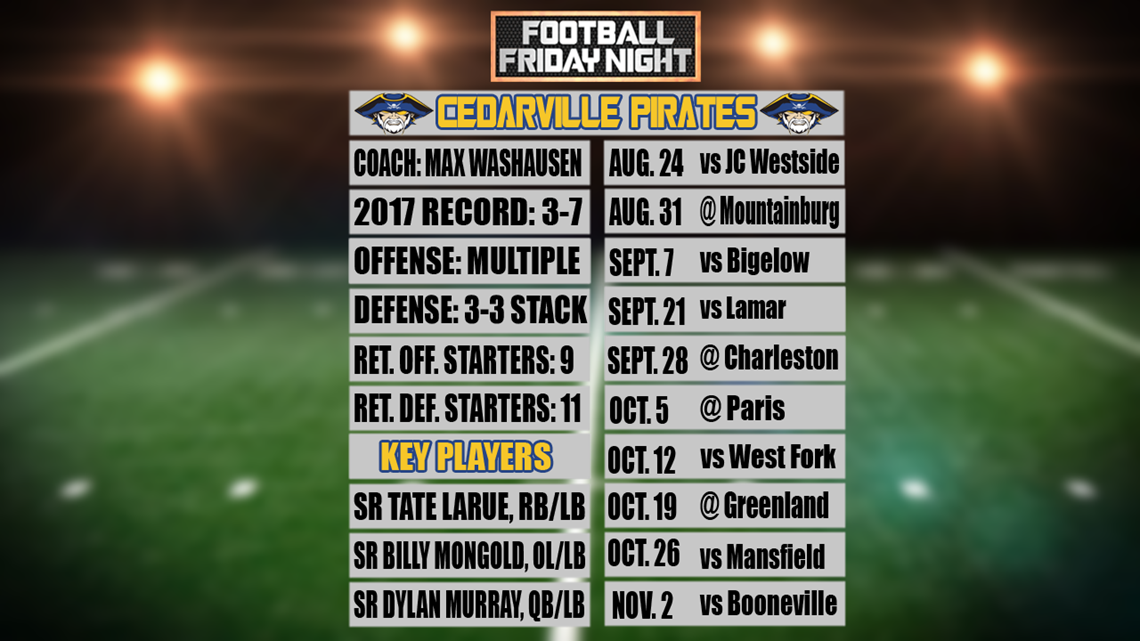 "It's probably the most fun I've had since my sophomore year, we're all coming together as a family at this point in the year," senior Tate LaRue said.
The Pirates have 20 starters returning from a team that won three games. Cedarville boasts a favorable schedule this season with six of its ten games at home.
"He has always been that upbeat guy, and I've grown to like Coach Wash a lot," senior quarterback Dylan Murray said. "I will say this. He'll always pick you up if you're down."
Cedarville hosts Johnson County Westside on August 24 to open the season in week zero.