According to an announcement on March 27 from Big Cat Rescue, they have "entered into an agreement" with Turpentine Creek to "merge" their big cat populations, meaning most of the animals in Tampa will make their way to Northwest Arkansas.
Turpentine Creek's President and Founder, Tanya Smith says that "We aligned very well with our missions. So it just seemed natural..."
"The win-win solution both for our captive cats and the cats in the wild is for us to 'merge' our cat population with the population at another existing accredited sanctuary and devote the remaining resources of our sanctuary to the 'in situ' projects being conducted around the world to avoid extinction," Big Cat Rescue said in their announcement.
Big Cat Rescue has entered into an agreement with Turpentine Creek Wildlife Refuge, an accredited sanctuary in Arkansas, to "merge" its big cat populations by moving most of the Big Cat Rescue's cats to Turpentine Creek.
Smith says that they have worked with Howard and Carole Baskin "for about 10 years," and assisted in getting the Big Cat Public Safety Act passed.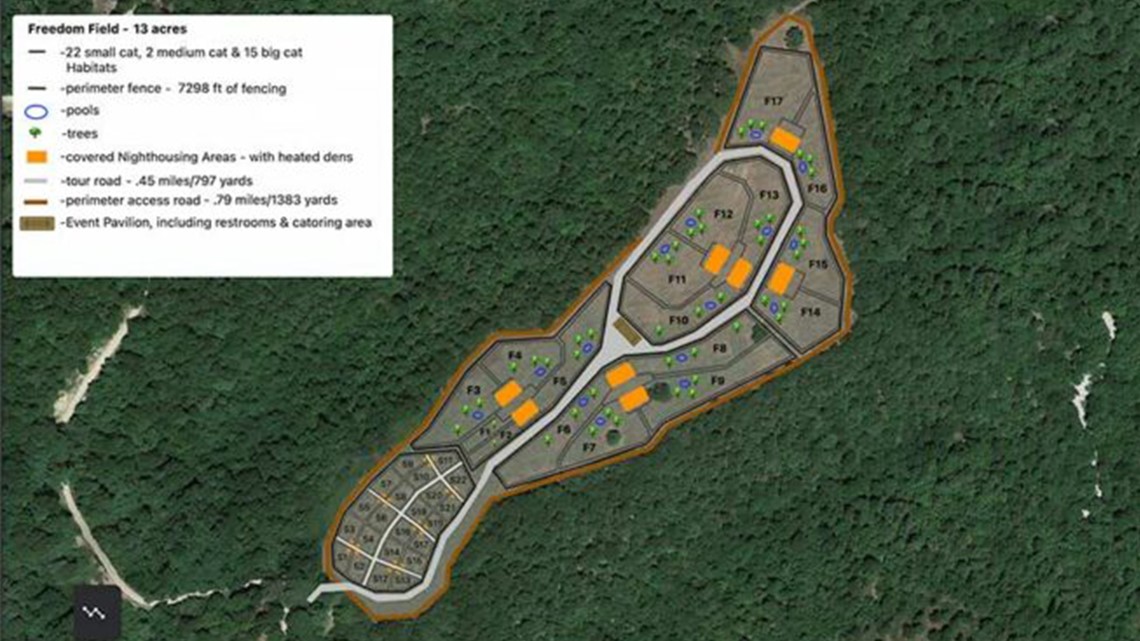 "For thirty years the mission of Big Cat Rescue has been expressed as having three prongs: to give the best life we could to the cats in our care, to stop the abuse, and to avoid extinction of big cats in the wild. For those same thirty years we have always said that our goal was to 'put ourselves out of business,' meaning that there would be no big cats in need of rescue and no need for the sanctuary to exist," the announcement read.
Carole and Howard Baskin will be guest speakers at the event, according to Big Cat Rescue's social media post featuring a press release from Turpentine Creek.
Download the 5NEWS app on your smartphone: