LAVACA, Arkansas — A Lavaca man won a $100,000 lottery prize for his birthday with a Powerball ticket he purchased.
Randall Overbey claimed his prize on Thursday, Jan. 5, at the Arkansas Scholarship Lottery (ASL) Claim Center.
Overbey bought a Quick Pick ticket at Casey's General Store on Main St. in Lavaca. The winning numbers for the Jan. 2 drawing were 7, 9, 12, 31, and 62. He matched four white balls and the Powerball number 22 but since he bought the $1 Power Play® option, he doubled his prize to $100,000.
"I was at work when I checked my ticket, so my boss was the first to find out about my win. We compared the winning numbers on the lottery's website to my ticket. After confirming that I won, he asked if I was planning to go home for the day," Overbey chuckled. "I didn't go home, and although the year just started, I decided to take off today to claim my prize," he smiled.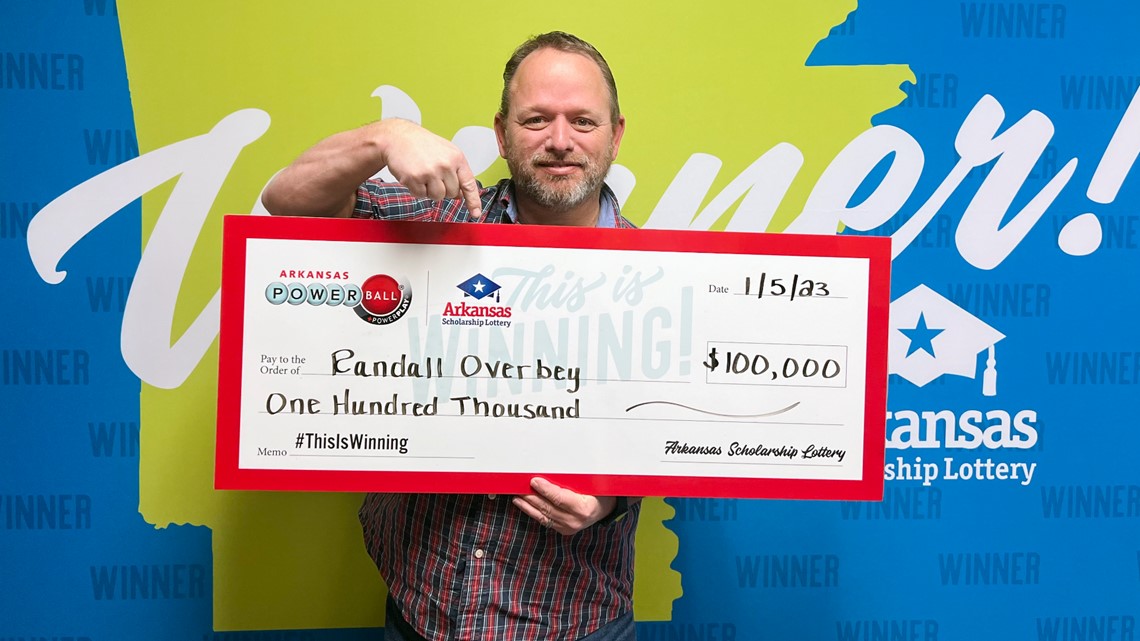 With his winnings, Overby says he plans to go on vacation with his wife, Brigitta.
"This will definitely be a birthday I will never forget!" he said.
Overbey says he plays Powerball at least three times a week and has been buying many Mega Millions® tickets because of the growing jackpot.
The Mega Millions jackpot for tonight's drawing is $940 million, the fourth-highest Mega Millions jackpot to date.
The Powerball drawing for Saturday night is $325 million.
The Arkansas Scholarship Lottery reminds players to play responsibly. For game odds and winning numbers click here.
Download the 5NEWS app on your smartphone: