FAYETTEVILLE, Ark. — Fayetteville drive-thru coffee shop, 7Brew has added a new drink to their menu in honor of Officer Stephen Carr, badge #413.
Officer Carr ordered this drink regularly at the beginning of his shift and some of the staff had his order memorized.
The drink is blended or iced "Blueberry-Pomegranate Red Bull," and 7Brew now calls it "The 413."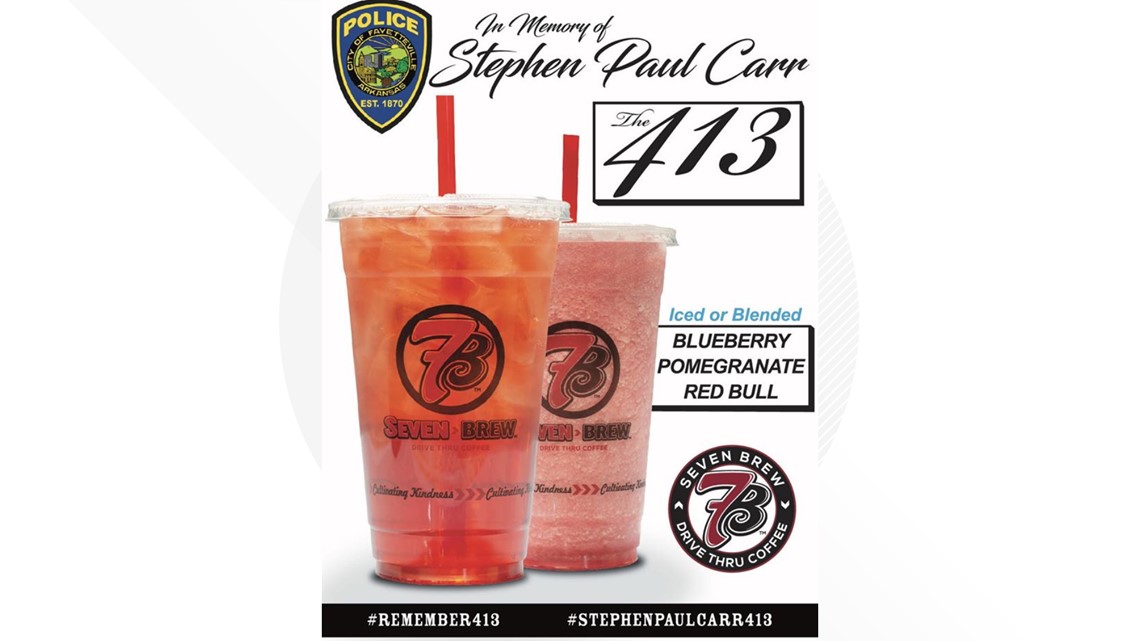 7Brew offers coffee, infused energy drinks, Italian sodas, smoothies, teas, and more.
The Fayetteville Police Department shared images of the drink on their Facebook page and wrote: "Thank you 7Brew!"