Onsite registration will begin at 10:30 a.m. and lunch will be served at 11:30 a.m.
The motorcycle run will begin at 12:30 p.m. and end at around 4 p.m. The route map is shown below.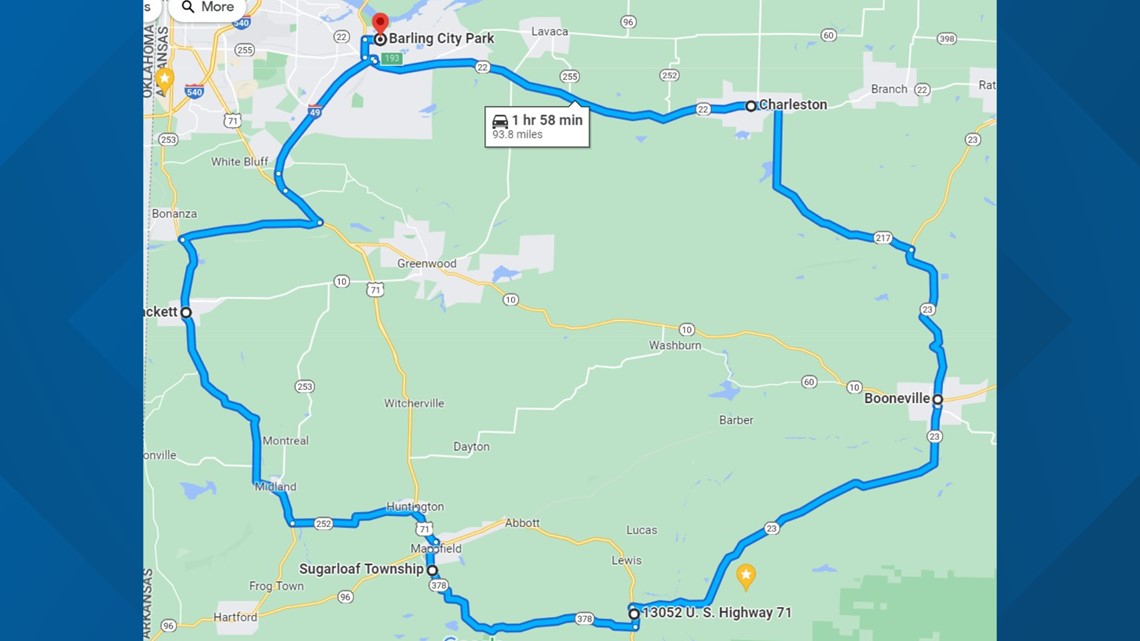 The cost per biker is $15 and $20 for bikers with passengers.
The first one hundred people who arrive will get a pulled pork sandwich, chips, cookies, and a drink. There will also be patches and pins for sale.
Download the 5NEWS app on your smartphone: