January 23 Update:
282,995 COVID-19 cases in Arkansas (+1,113)

226,887 confirmed COVID-19 cases (+1,150)
56,108 probable COVID-19 cases (+463)
4,563 COVID-19 deaths in Arkansas (+14)

3,734 confirmed COVID-19 deaths (+11)
829 probable COVID-19 deaths (+3)
19,191 active cases of COVID-19 in Arkansas (-188)

13,982 confirmed active COVID-19 cases in Arkansas (-168)
5,937 probable active cases in Arkansas (-20)
70,252 Arkansans have recovered from COVID-19 (+1,787)
1,094 Arkansans are currently hospitalized due to COVID-19 (-48)
Testing Terminology:
The definition of a CONFIRMED case is that someone has had a positive PCR test.
The definition of a PROBABLE case is that someone has had a positive antigen test, or they may have symptoms and an epidemiological link to a known case without any testing or COVID-19 can be mentioned on the death certificate without testing. Those three situations will result in a probable case report.
"Now it's easy for people to think that because we use the word probable, maybe it's a case, maybe it isn't. But that's not how we think of it," Dr. Jennifer Dillaha, with the Arkansas Department of Health, said. "It is a real case. In the same way that a PCR is a real case. The Arkansas Department of Health does case investigation and contact tracing for all probable cases."
Where is the coronavirus where you live?
The following map shows a list of coronavirus cases by county in Northwest Arkansas and the River Valley, as confirmed by the Arkansas Department of Health and the Oklahoma State Department of Health. Bookmark this page and check back often for updates.
What are the symptoms of coronavirus?
According to the Centers for Disease Control, coronavirus patients have reported a mild to severe respiratory illness, with symptoms of cough, fever, and shortness of breath.
Those symptoms can appear within two days, or as long as 14 days after exposure, according to the CDC.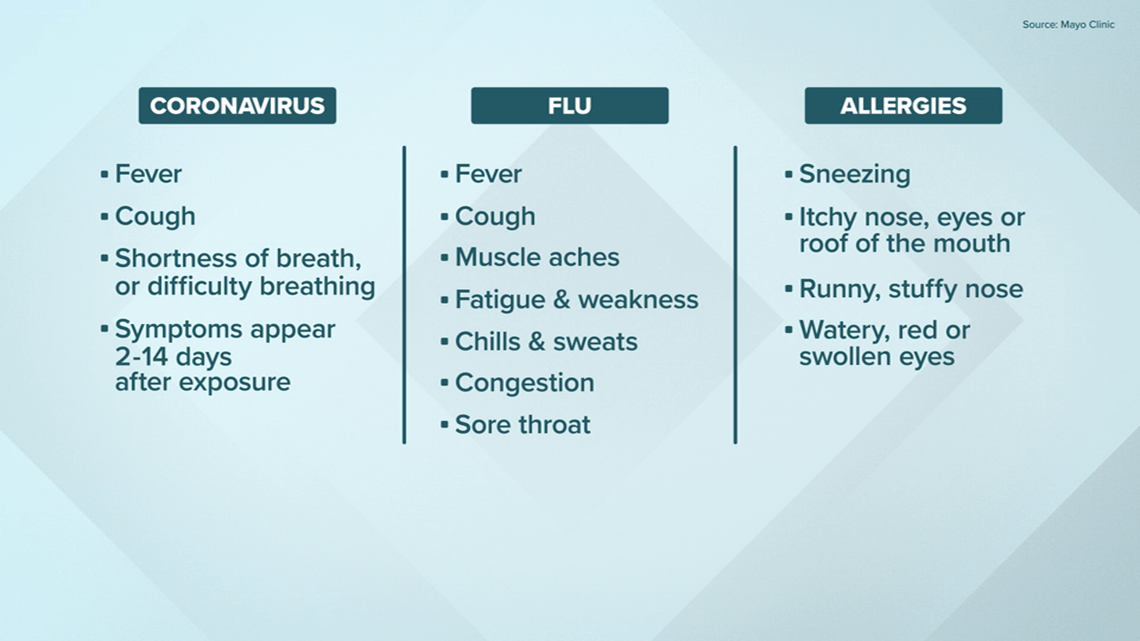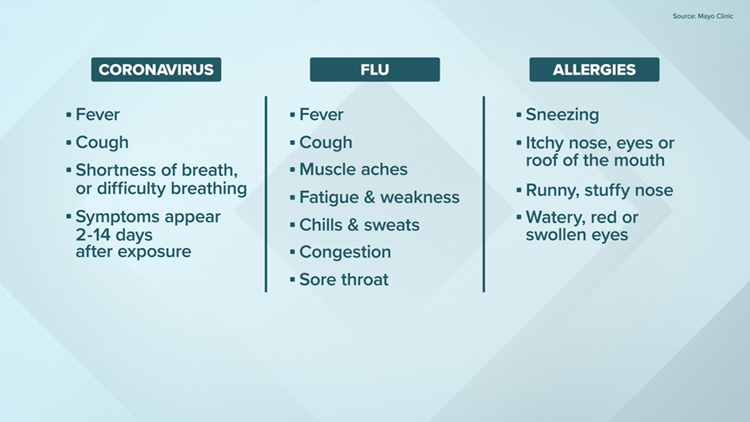 Steps to prevent contracting coronavirus
The CDC recommends these everyday lifestyle tips for avoiding the spread of any type of respiratory virus:
• Avoid close contact with people who are sick.
• Avoid touching your eyes, nose, and mouth with unwashed hands.
• Wash your hands often with soap and water for at least 20 seconds. Use an alcohol-based hand sanitizer that contains at least 60% alcohol if soap and water are not available.
If you are sick, the CDC says to take these steps to avoid spreading a respiratory illness:
• Stay home when you are sick.
• Cover your cough or sneeze with a tissue, then throw the tissue in the trash.
• Clean and disinfect frequently touched objects and surfaces.