FAYETTEVILLE, Ark. — Fayetteville Public Schools students and staff will return for the spring semester wearing face coverings again due to the spike in COVID-19 cases reported in the region.
According to Alan Wilbourn, public information officer with Fayetteville Public Schools, the decision for students to re-mask comes after the Arkansas Center for Health Improvement (ACHI) released new data. ACHI's data shows active COVID-19 cases in the school district community (not just in classrooms) are at 71 per 10,000 people as of this week. ACHI's data means that the school district's community has exceeded 30 or more active cases for a consecutive 14-day period. Per Fayetteville Public Schools district Policy 1.19: Face coverings will only remain optional at Fayetteville Public Schools if the school district community is not above 30 cases per 10,000 people for a consecutive 14-day period.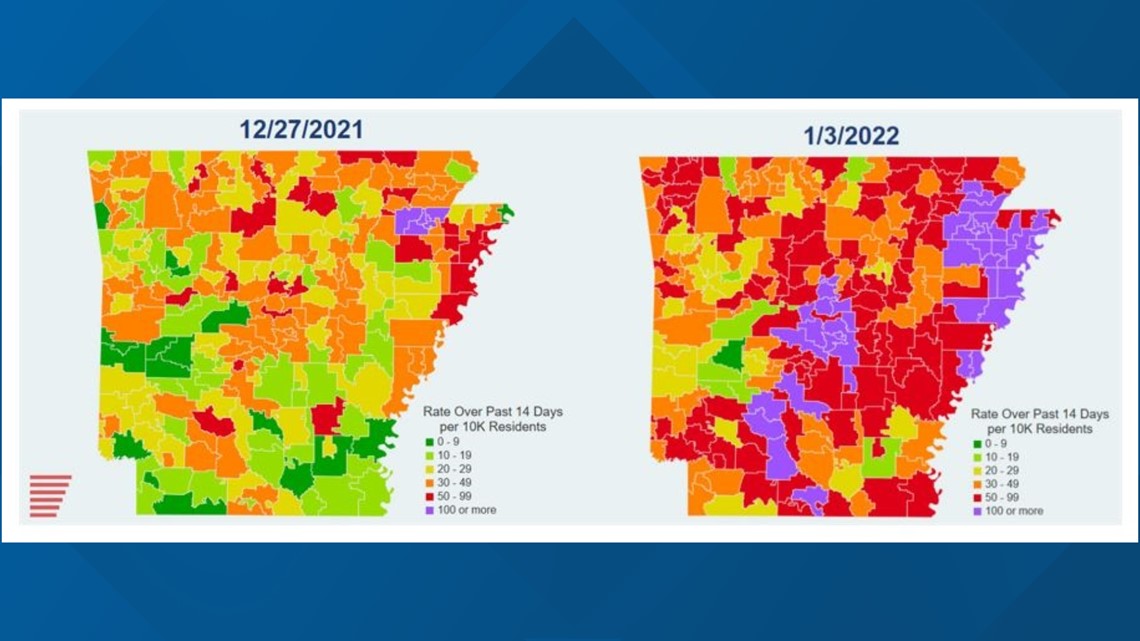 Students and staff returning to classes Thursday, Jan. 6, will be required to wear face masks. Visitors to Fayetteville Public Schools' events will also be required to wear face coverings.
Parents, students and staff looking for more resources from Fayetteville Public Schools about COVID-19 policies, quartine guidelines, and cases inside schools, can visit this link.
Fayetteville Public Schools will be hosting a free pop-up COVID-19 and flu vaccination clinic on Saturday, Jan. 8, from 9:30 a.m. - 4:30 p.m.