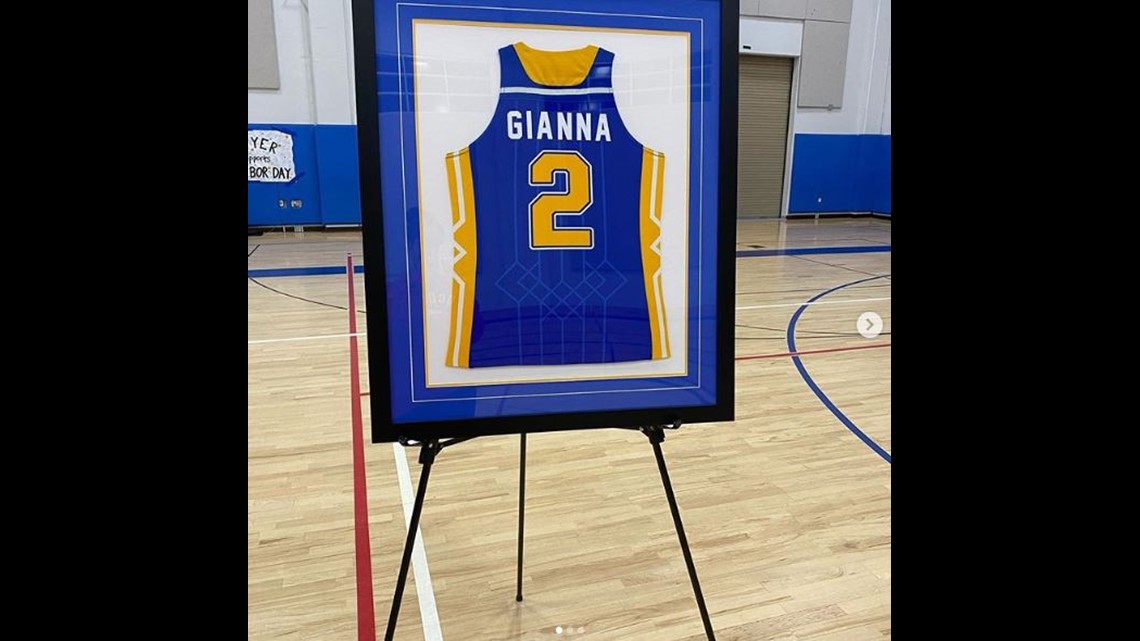 Gianna Bryant's basketball jersey was retired by her school Wednesday. Her mother, Vanessa, posted about it on Instagram Wednesday.
Gianna, 13, was one of nine people killed in a helicopter crash near Los Angeles last month, including her father, NBA legend Kobe Bryant.
Vanessa Bryant shared a photo of Gianna's No. 2 jersey, which was in a frame at Harbor Day School in Corona Del Mar, Calif.
"My Gigi. I love you! I miss you. You've taught us all that no act of kindness is ever too small. Mommy is still and will ALWAYS be so proud of you mamacita," Vanessa Bryant wrote.