KIBLER, Ark. (KFSM) — An investigation into a fire at a Kibler home, previously occupied by the town's mayor, has taken a turn after initial reports suggested it could have been caused by arson.
The fire has now been ruled accidental.
Flames broke out at the home on Clear Creek Road in southern Crawford County on Tuesday (Feb. 4) morning.
Kibler Police Chief Roger Green told 5NEWS the home was a staple in the community and had been vacant for the last six years, but had been used unlawfully as a shelter for people passing through.
Green also noted that electricity and gas had been turned off to the home.
During the early part of the investigation, this lead police to believe arson may be to blame.
"The only thing that could've started this fire is either arson of if someone was sleeping in there and maybe a cigarette. We don't know exactly what started the fire at this time, but it's leading towards arson," Green told 5NEWS.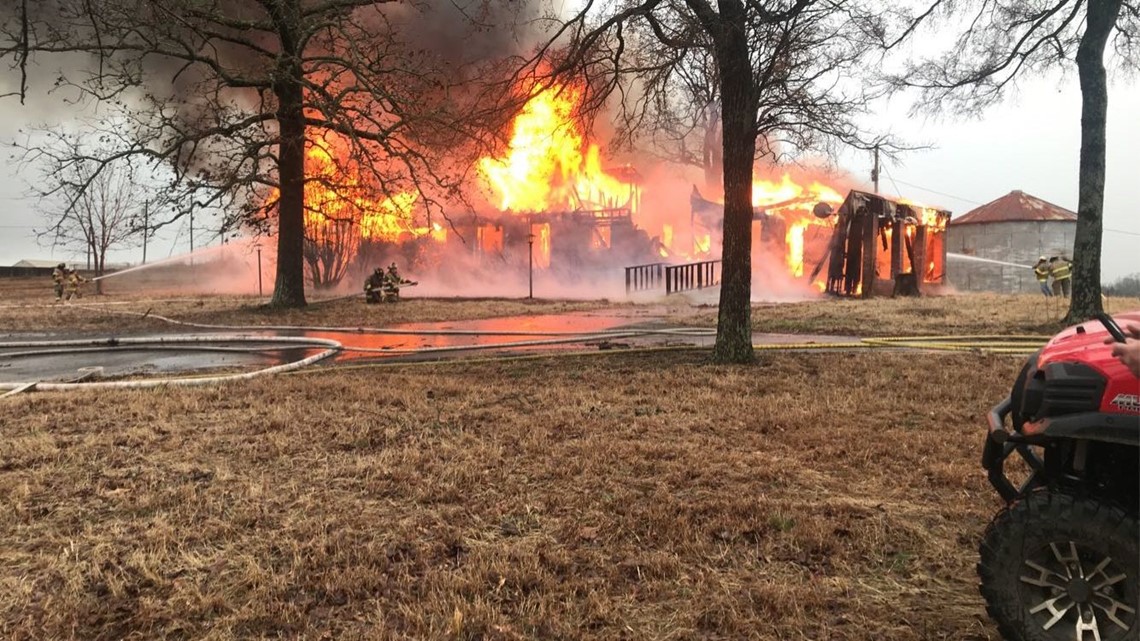 The exact cause of the fire has not been released.