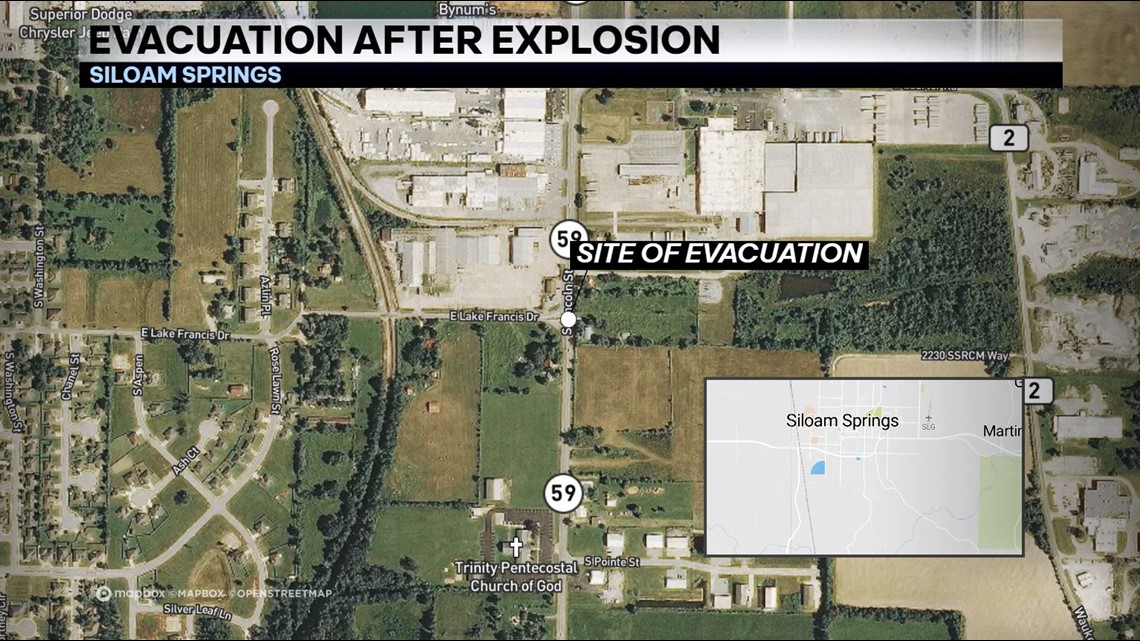 SILOAM SPRINGS (KFSM) — Residents and businesses in Siloam Springs at the intersection of South Lincoln St. and East Lake Francis Dr. were evacuated just before noon Monday (Oct. 28) morning.
Heidi Duhachek, with the Siloam Springs Fire Department, said people were being evacuated from the intersection after reports of a possible gas line explosion. The Siloam Springs Police Department has since cleared the scene and is allowing traffic back in the area.
The fire department is still investigating the exact cause of what caused the possible explosion. At this time no injuries have been reported.
Stay with 5NEWS for this developing story.