FORT SMITH, Ark. — The Fort Smith Police Department (FSPD) is releasing more information in their investigation of a deadly convenience store robbery that happened on Friday, March 24.
On Monday, FSPD released images from the security camera at Doug's Eastside Convenience store on Rogers Avenue at around 10:15 p.m., when the suspect shot and killed 28-year-old Chanell Moore, a mother of four.
Police said the suspect fired more shots toward a customer pulling into the parking lot. The customer told investigators they drove away uninjured to a safe location and called the police.
At this time, police are searching for the suspect pictured below.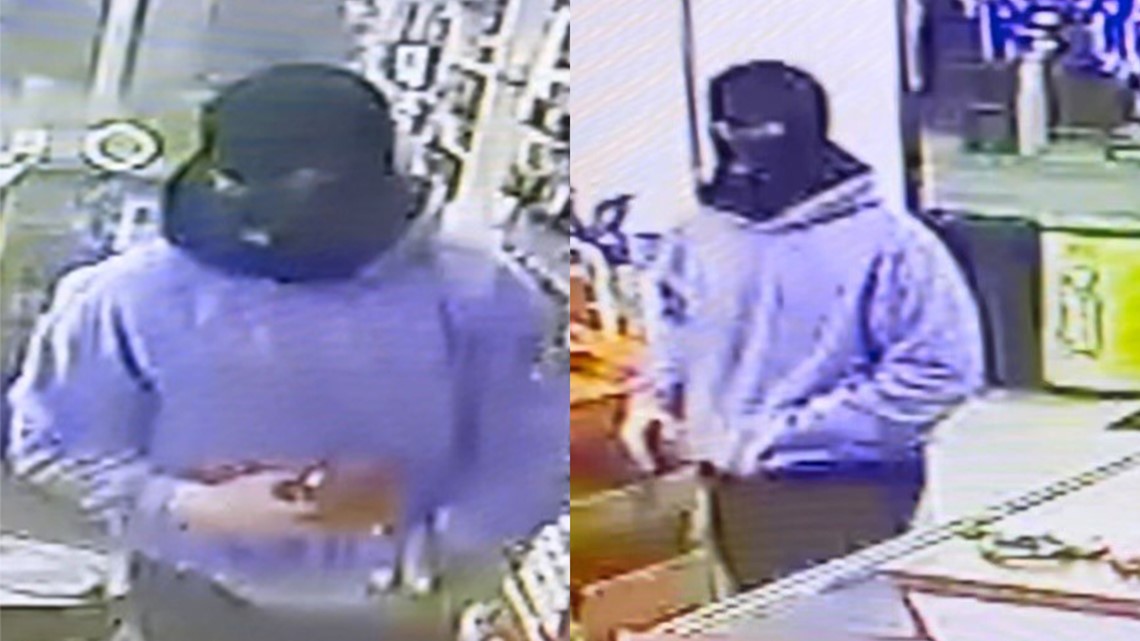 The witness whose vehicle was shot at by the suspect reported to police that a dark SUV of an unknown make and model was parked at the side of the convenience store before the crime took place. It is unknown in what direction the suspect drove away from the crime scene.
Police say some items were also taken from the store but the specific details of those items cannot be released at this time.
Fort Smith Police are asking businesses and homeowners in the area to review their camera footage between 9 p.m. and 10:30 p.m. on March 24 and contact the Criminal Investigations Division at (479) 709-5000 with any information they believe can be helpful in helping them identify the suspect.
Fort Smith police are asking residents and businesses in the area of Doug's Eastside Convenience to help with any video footage from 9 p.m. to 11 p.m. on Friday, March 24.
"Detectives have checked numerous residences and businesses looking for video of vehicles during that timeframe, but have been unable to make contact with several residents, or may not be aware of possible hidden cameras," FSPD said in a statement.
Police say they're specifically looking for videos on or near 91st Street, including any road that connects to it. They're also looking for any footage on Dallas Street (and any connecting streets), Meandering Way (connecting streets) and anywhere east and west of 91st Street on Rogers Avenue.
If someone thinks they may have video relevant to the listed areas, FSPD says to call the Criminal Investigations Division at 479-709-5125.
Download the 5NEWS app on your smartphone: