VIAN, Oklahoma — The Oklahoma State Bureau of Investigation (OSBI) continues a search for a hitchhiker that reportedly shot two people last night in Sequoyah County. The suspect is considered armed and dangerous and could be on foot.
OSBI is searching for Lee King. They say King is the suspected shooter. Before coming to Vian, deputies believe King may have also shot a woman during a carjacking near Oklahoma City.
"Yesterday morning around 9:30 in the Oklahoma City area…our suspect basically did another carjacking," said Charles House with the Sequoyah County Sheriff's Office.
From Oklahoma City, King reportedly took off traveling across Interstate 40. Driving until he ran out of gas near mile marker 293. He was later able to get gas for his car after catching a ride.
"The victims, being good Samaritans pick him up, went four miles with him and got off the Vian exit," House said.
The two men who picked King up have been identified as John "Derek" Riggs, 39, and Jake Myers, 32, of Arkansas. Riggs is a former Van Buren police officer and is the son of former Mayor John Riggs.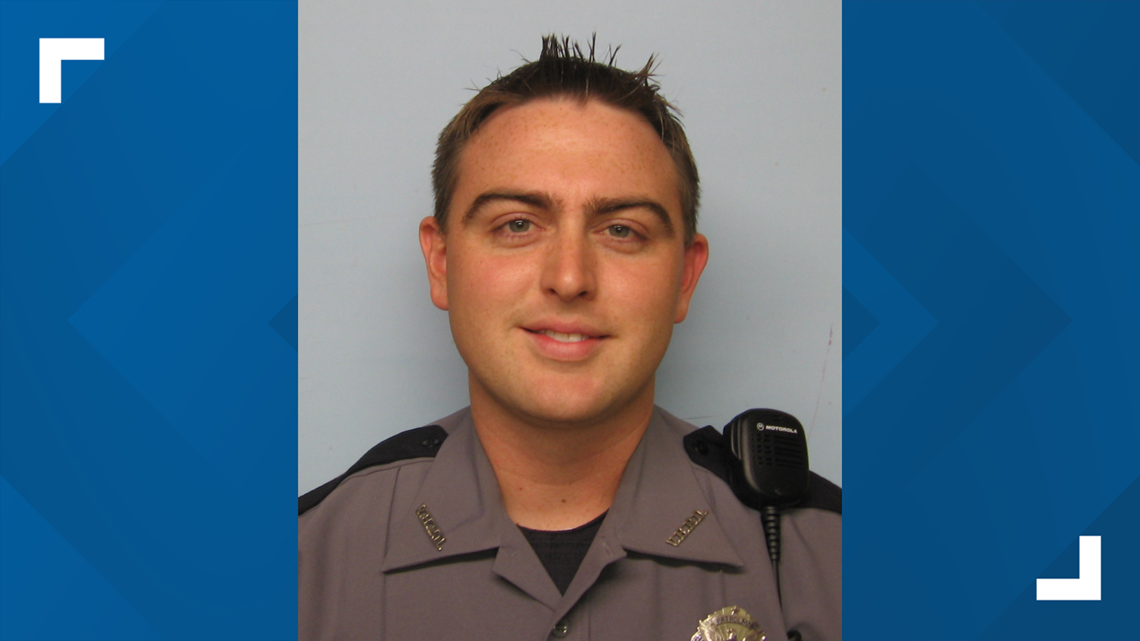 Riggs, Myers and King stopped at the Love's gas station in Vian to get some gas. When they got back on the highway, the two victims were reportedly shot by King at around 8:30 p.m. According to OSBI one victim suffered from a gunshot wound to the face, the other victim was shot multiple times in the torso.
Police have confirmed that the car in Vian King was driving is the same car that was stolen from near Oklahoma City.
Kristina Perrin was driving eastbound as she saw two men lying on the road. She said, "So, I looked over to our left, and we saw the two people laying on the ground on the interstate."
Both Riggs and Myers are in critical but stable condition in the hospital.
"One has been taken to the hospital in Little Rock, Arkansas," House said. "The other one is in the hospital in Fort Smith, Arkansas," House continued.
Vian residents were shocked and scared by the news.
"It's really scary knowing that he still hasn't been caught yet," Perrin said.
However, the Sequoyah County Sheriff's office tells 5NEWS crews from multiple agencies are now searching for King in the Antlers, Oklahoma area.
"There's no safety concern as far as him being in this area anymore. He's not here," said House.
While Lee King is reportedly no longer in the Vian area, the Sequoyah County Sheriff's Office says he is still on the loose and has possible ties to Shreveport, Lousiana, and the Houston, Texas, region.
"We have several agents and all of these law enforcement officers that are going 24/7 trying to find him, predominately because we consider him very armed and dangerous and we need to get him off the streets," says Brook Arbeitman with OSBI.
OSBI is the lead agency investigating this case. They will be back out investigating the shooting and searching for King until he is found. Be sure to stay with 5NEWS as this story continues to unfold.