SPRINGDALE, Ark — Saturday, March 18, AQ Chicken House in Springdale closed its doors for good. The restaurant located off N. Thompson Street had been open since 1947. Customers say what they'll miss the most are the memories made at the restaurant.
"It's sad," said customer Greta Pinkston. "We're very sad to hear this."
For decades, she and her husband Ed Pinkston went to AQ Chicken House in Springdale. Ed first started going there as a college student in 1954.
"Every chance he got, he came to eat here," Greta said. "He loved it, it's always his favorite."
The restaurant is not only his favorite but also many other customers like LaVeta Sergeant say it is their favorite restaurant as well. "Even when I was overseas and would come home, I would come here," she said.
Sergeant says the restaurant is like a piece of home. "It's all comfort food."
Sergeant, Greta and Ed's missionary group meets at AQ Chicken around 3 to 4 times a year.
"It's like homecoming, but better than homecoming," Sergeant said as she laughed.
"Actually, I don't know of any place that serves good chicken like they always did here," Greta said.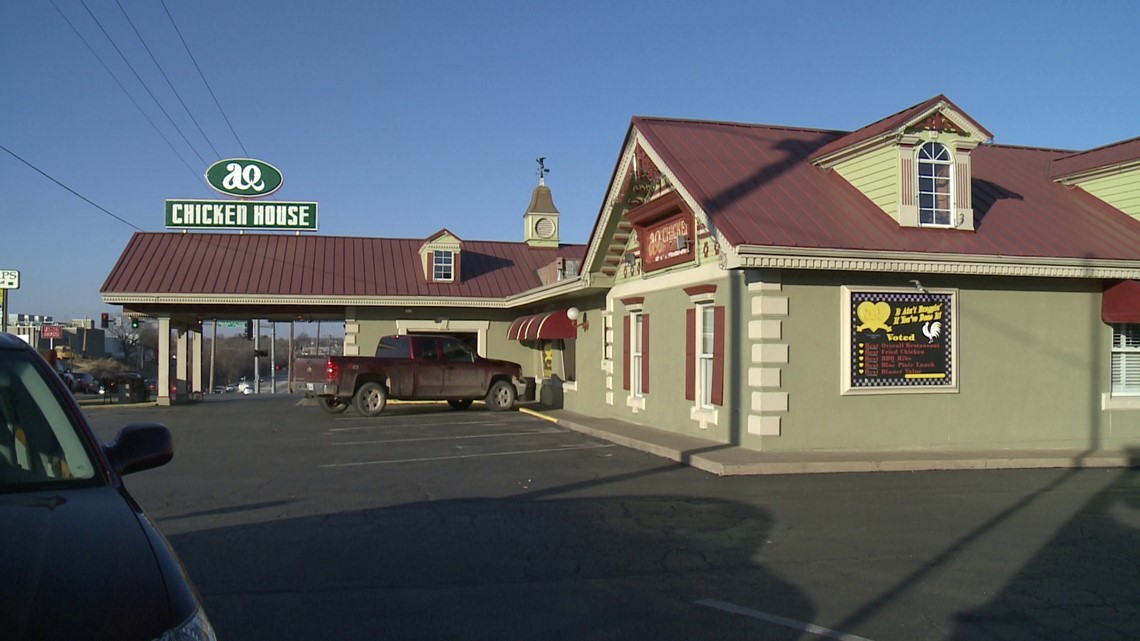 AQ Chicken House manager Kaleesa Sanders says the food is better than her mother's cooking "My luck mom would watch this and smack me over the head when I get home, Sanders said jokingly. "But yes, it is better than momma's cooking," she said.
For the past two years, Sanders says AQ Chicken has been like home to her. "Everyone here is my family, they have been the whole time that they've been here."
Like a true family, Sanders says at times it is chaotic. Despite that, she says she loved her job and described it as good chaos.
AQ Chicken House first opened its doors in 1947 and has served customers from around the world looking for good food.
"We had somebody last night from the Bahamas," Sanders said.
Sanders says the reason why people travel near and to have a seat at the restaurant is not only because of the food. "Really comes back to home and family," which are the two words Sanders said she would use to describe the restaurant.
"It's a sentimental thing for us," said Sergeant.
"We're glad for all their support and we're as sad as they are that we're at the end," Sanders said.
5NEWS did ask management why the restaurant is closing. They told us it is not clear why.
Download the 5NEWS app on your smartphone: