Two voluntary recalls have been issued for products sold at Whole Foods, Aldi and Lidl stores because they may contain Listeria monocytogenes, a potentially harmful and fatal organism for certain groups.
Bakkavor USA said it was recalling Whole Foods Market Red Lentil Dal because it includes recalled pickled curry cauliflower provided by another company.
The Whole Foods Market Red Lentil Dal comes in 12-ounce plastic trays with UPC code 1 95515 02394 8 and with the following "use by" dates:
4/15/2022
4/17/2022
4/18/2022
4/19/2022
4/22/2022
4/24/2022
4/25/2022
4/26/2022
It was distributed to Whole Foods stores across the U.S. except Hawaii.
The other recall is for 1-pound packages of "Hippie Organics" French Beans from lot number 313-626, which can be found on a small, white label on the back of the package.
Alpine Fresh, Inc. said the recalled French beans were distributed to Whole Foods in Connecticut, Florida, Georgia, Illinois and Maryland; Aldi stores in Florida; and Lidl stores in Delaware, Georgia, Maryland, New Jersey, New York, North Carolina, Pennsylvania, South Carolina and Wisconsin.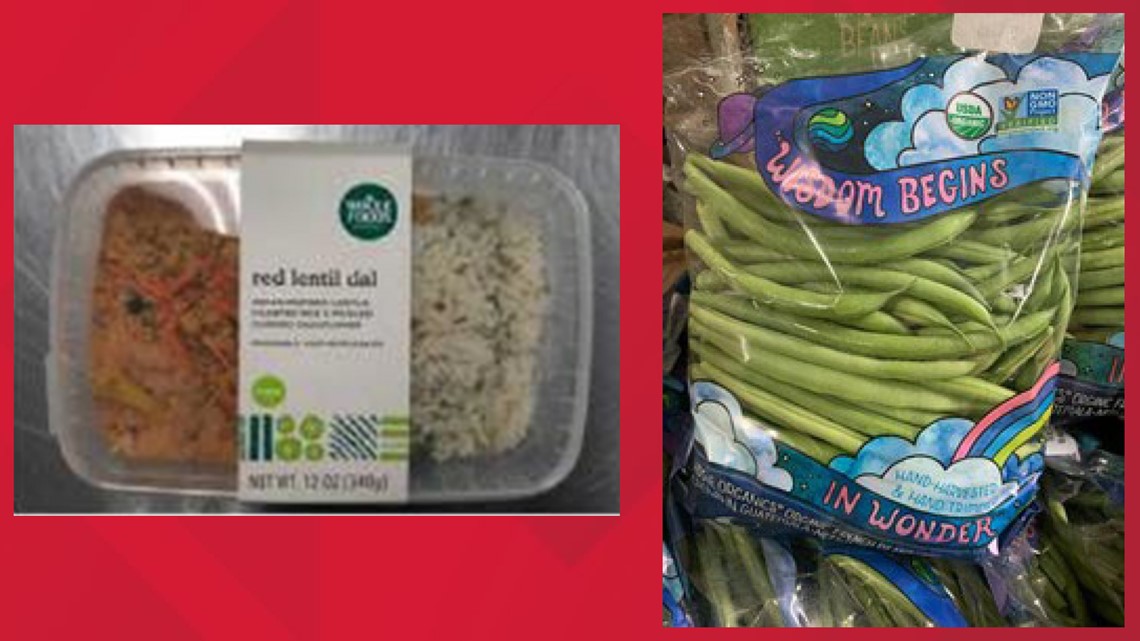 Customers who purchased either of the recalled items can return them to the store for a refund.
Listeria is a hardy bacteria that can linger on surfaces in production facilities or other places. Listeria symptoms usually start one to four weeks after eating contaminated food, but can start as soon as the same day.
Pregnant women can suffer miscarriage, stillbirths, premature births or the baby could be born with a life-threatening infection. Symptoms for everyone can include headache, fever, muscle aches, stiff neck, confusion, loss of balance and convulsions.
Symptoms can appear as late as 70 days after eating contaminated food.