Some lots of Kroger Buttermilk Pancake & Waffle Mix have been recalled because they may include pieces of cable used to clear the processing line. The recalled product was distributed to 17 states.
Continental Mills issued the recall for the two-pound boxes of Kroger Buttermilk Pancake & Waffle Mix with UPC number 01111088219, lot codes of KX2063 and KX2064 and best by dates of 09/01/2023 and 09/02/2023.
The mix was distributed to Kroger stores in Alabama, Arkansas, Florida, Georgia, Illinois, Indiana, Kentucky, Louisiana, Michigan, Missouri, Mississippi, Ohio, South Carolina, Tennessee, Texas, Virginia and West Virginia, according to Continental Mills.
There have been no reports by consumers of contaminated mix and no injuries have been reported, the company said.
Anyone who bought the recalled products are urged to throw it away. For information on how to get a refund, call 1-800-578-7832 Monday – Friday from 10 a.m. - 1 p.m. ET.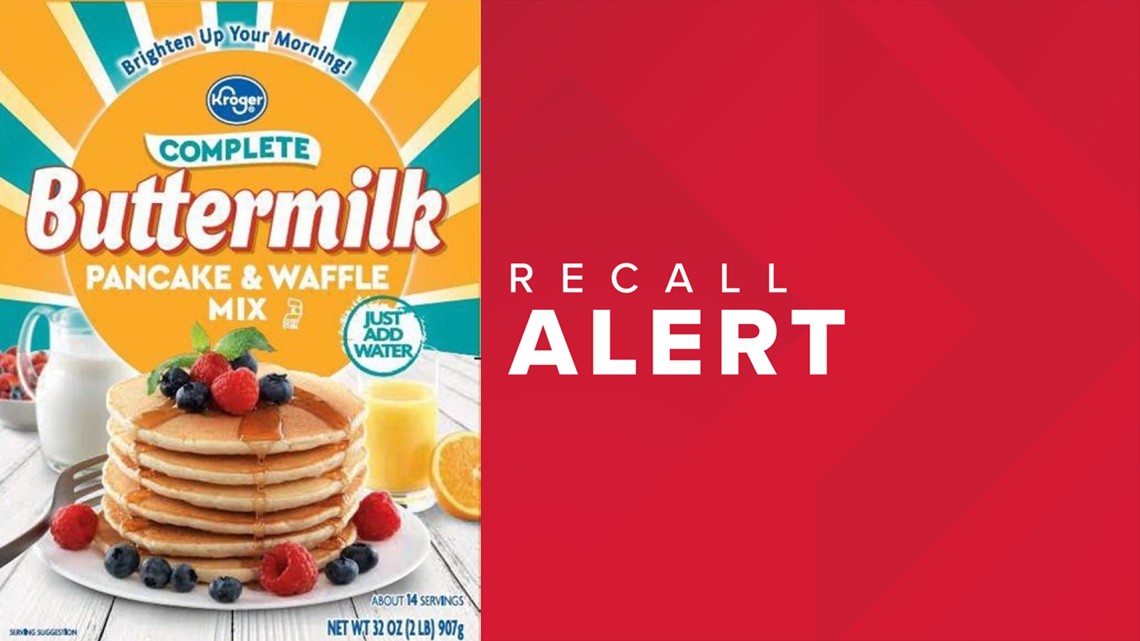 The FDA said on its website that "Food producers recall their products from the marketplace when the products are mislabeled or when the food may present a health hazard to consumers because the food is contaminated or has caused a foodborne illness outbreak."