VAN BUREN, Ark — A spokesperson for Tyson Foods inc. has confirmed reports that the company has "made the difficult decision to close [the] Van Buren, Arkansas plant effective May 12, 2023."
The company says that the decision "reflects [their] broader strategy to strengthen [their] poultry business by optimizing operations and utilizing full available capacity at each plant."
The plant closure impacts 969 employees. The company went on to say that employees were their top priority and that they plan to "work directly with impacted team members to help ensure they have the option to apply for open positions and relocation assistance where applicable to other Tyson Foods facilities."
The plant will be closed on May 12 and shift demand to other facilities.
Tyson also said they are coordinating with state and local agencies and officials for resources to help the workers. According to the company, the closing will impact over 900 total workers at the plant.
"Losing that many jobs isn't ever news that a community wants to hear. But Tyson has been a great corporate citizen and community partner to us," said Julie Murray.
Julie Murray is president of the Van Buren Chamber of Commerce.
She says most employers in the area have job openings right now that could help fill the gap.
"We will also work with our community partners like Western Arkansas Planning and Development District, the University of Arkansas, Fort Smith, and our adult ed Education Center if some of these employees want to upskill and improve their marketable skills to maybe change careers entirely," said Murray.
The Van Buren Chamber of Commerce along with the Crawford County Adult Education Center will be holding a career fair on April, 26th to help Tyson employees find new jobs. For those people wanting to stay in the River Valley
"We're all going to get together and be prepared for whatever these team members need from us and what Tyson needs from us. We're going to work with them, not only on the transition of their employees but also the future purpose of that building," she said.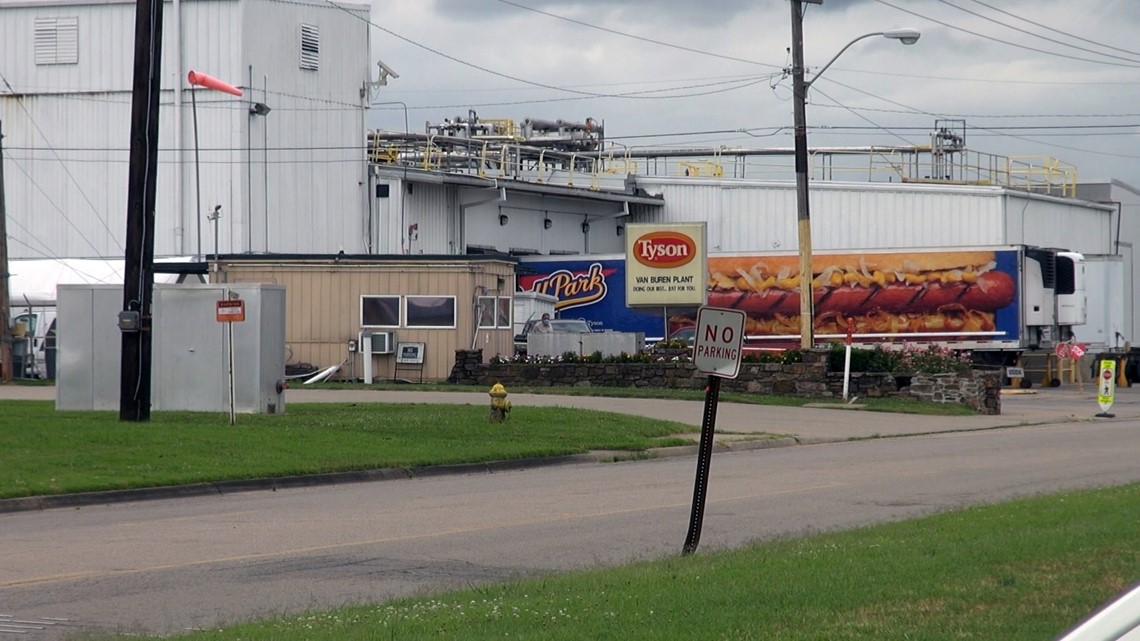 5NEWS will update this article as more information becomes available.
Download the 5NEWS app on your smartphone: