FAYETTEVILLE, Ark. — The latest festival for you and the family to check out is the Strawberry Festival at the Rivercrest Orchard in Fayetteville.
Right when you walk in, the fun starts!
Along with picking your own strawberries, Dennis and Timothea McGarrah, the owners of the orchard, have incorporated so many different activities for everyone to have some fun!
These are just a few we got to try out:
The barn shoot slide
Mining for gems
Bumper cars
Ziplining
The festival is every Saturday until June 3 from 10 a.m. to 5 p.m., so don't wait too long!
If the festival isn't really your vibe and you just want to peacefully pick strawberries, we've got good news. The orchard is open Tuesday through Friday from 10 a.m. to 6 p.m.
The only downside to the weekdays is that the playground area and other fun activities are closed.
If you miss the Strawberry Festival, don't stress, there will be a Blackberry Festival sometime in late June.
After that, the Orchard will be gearing up for pumpkin season!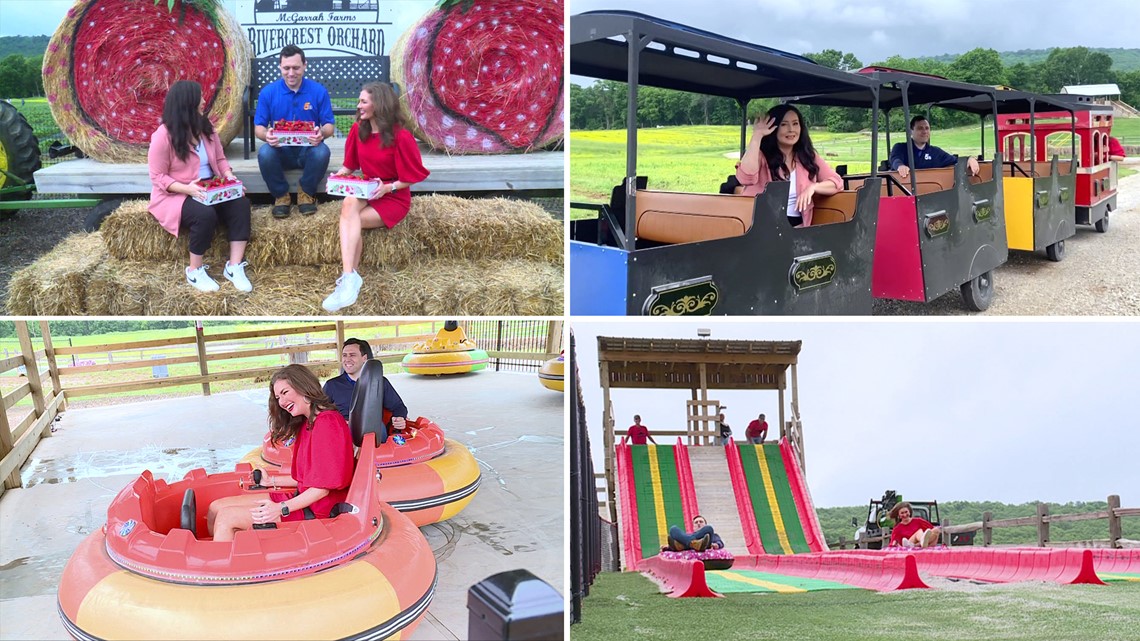 Download the 5NEWS app on your smartphone: