FAYETTEVILLE, Ark. — Modern Mission in Fayetteville is an active entertainment center in Fayetteville that offers fun for the entire family.
Once you enter the building, the games are on! Modern Mission has axe throwing, indoor and outdoor laser tag, and airsoft.
It's fun for the kids, plus for those of you who insist on remaining a kid at heart, you'll feel right at home.
If you have as much fun as the 5NEWS team did, you'll be breaking a sweat. The good news is, with all the adrenaline pumping, you might not even notice!
Axe throwing and laser tag are both played inside, but if you're up for more of a challenge you can try their outdoor laser tag opportunities.
And we can't forget about airsoft! If outdoor laser tag isn't intense enough, Modern Mission offers you access to their airsoft course on Saturdays and Sundays.
Check them out as soon as you can; it's the perfect summer activity!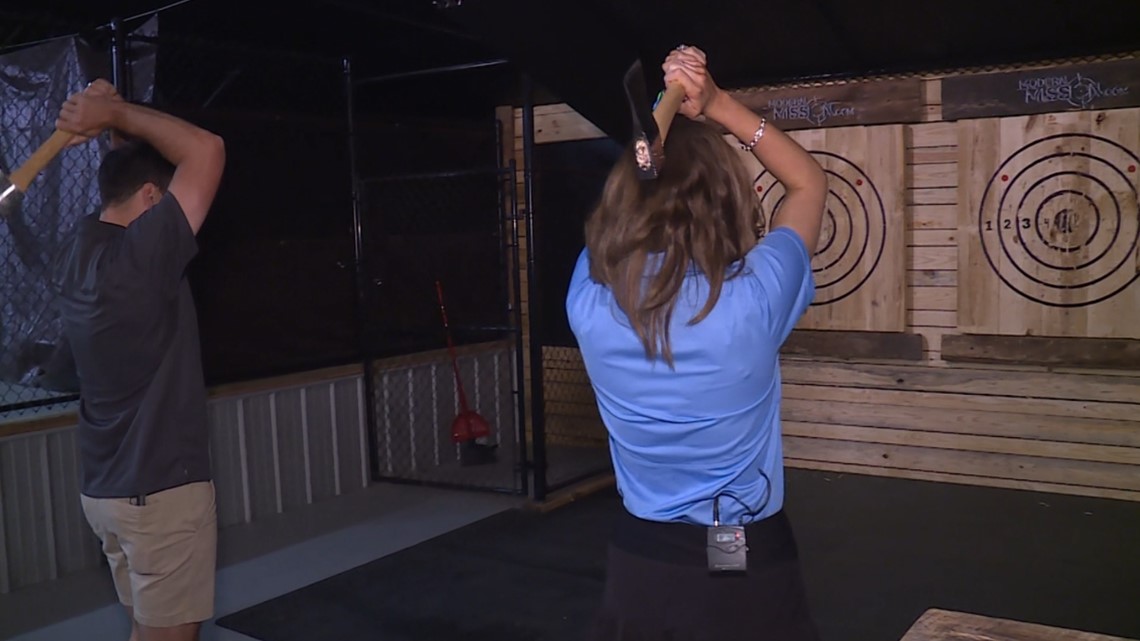 Download the 5NEWS app on your smartphone: