"Water" you up to?  During the winter, waterfalls across Arkansas usually flow pretty well after an inch or two of rain.  We took the Adventure Subaru to the Pig Trail to see Murray and Senyard Falls, and then we ventured west to Rattlesnake Falls near White Rock Mountain.
See directions below :
MAPS AND HOW TO GET THERE: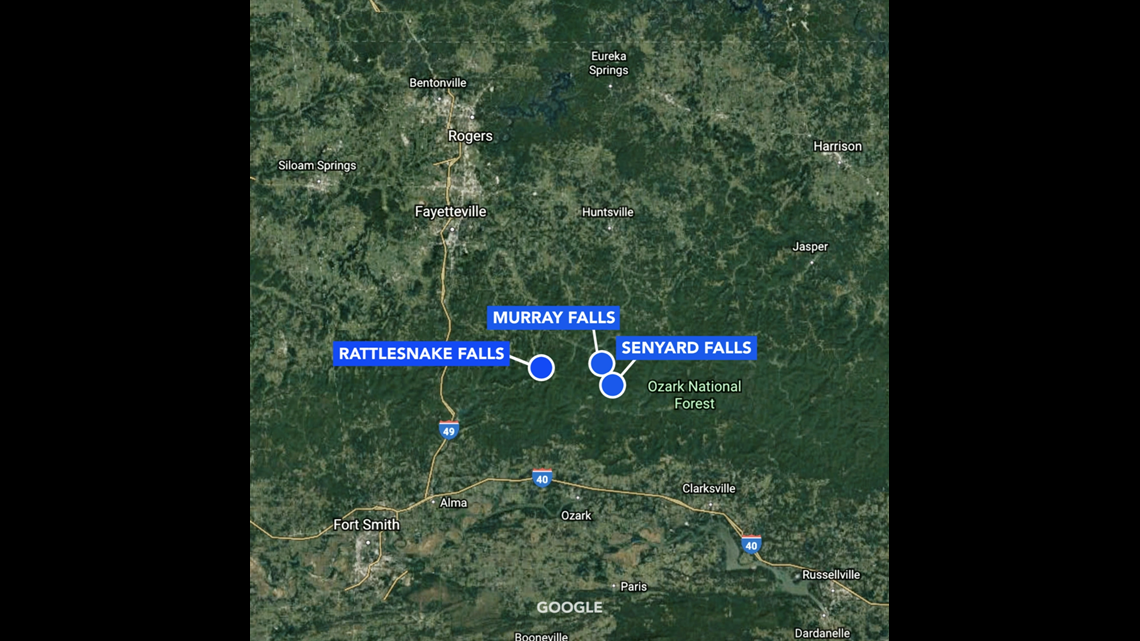 MURRAY FALLS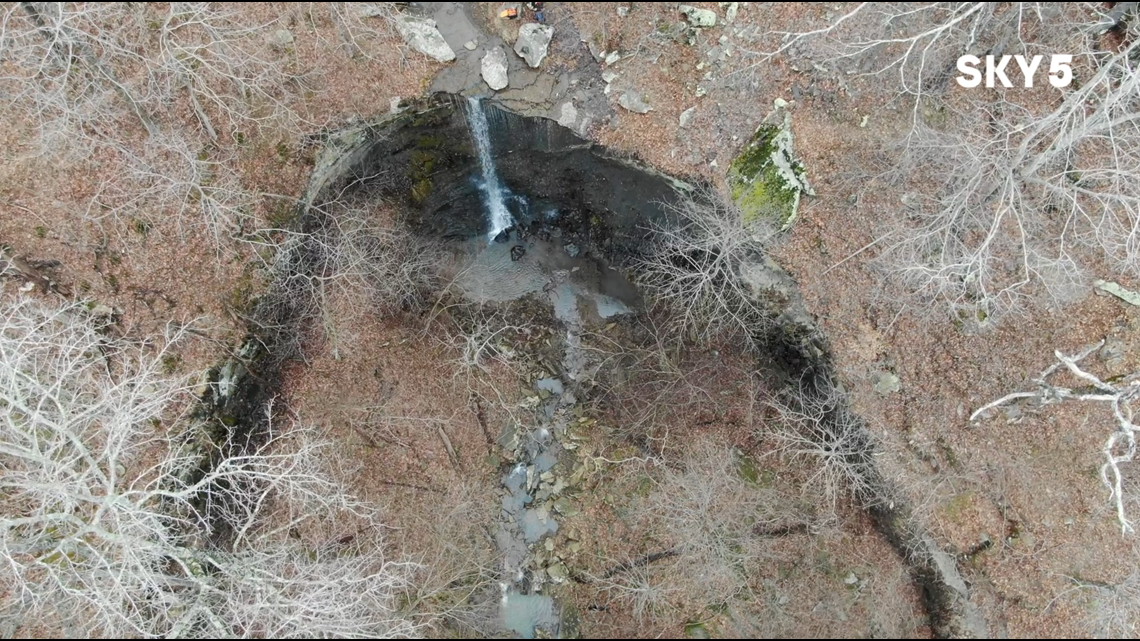 Directions:  Take the Pig Trail (Highway 23) to Cherry Bend Trailhead. Park and take the marked trail down the hill a ways. You can stay higher up with the orange flagged trees, or head all the way down the ravine to the creek itself and follow it down about a half mile.  You'll come to the canyon right to Murray Falls.
---
SENYARD FALLS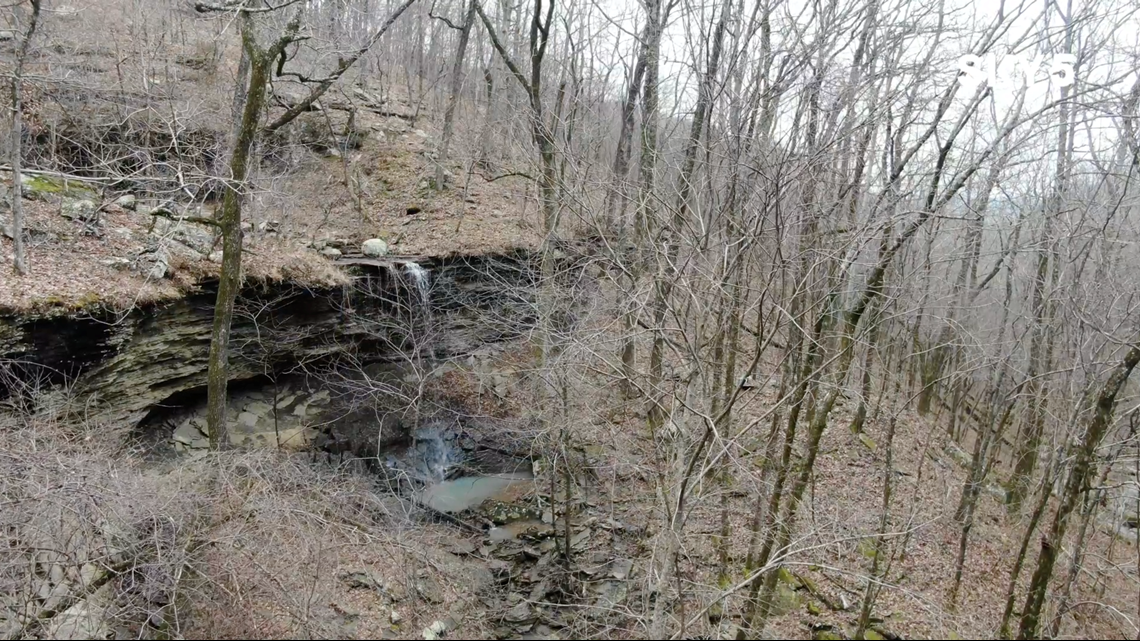 Directions:  Follow directions for Murray Falls. Upon arrival, if you go left along the top of the bluffs, there will be a second falls a couple hundred feet away.
---
RATTLESNAKE FALLS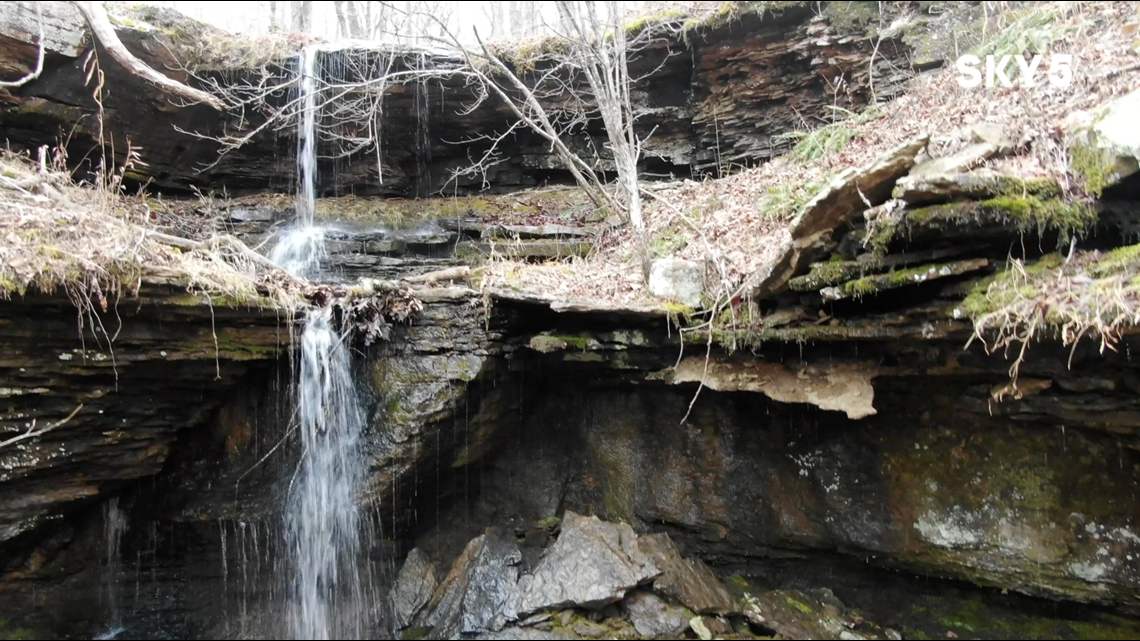 Directions:  (From I-40) Take Exit 24, Mulberry Exit, and head north on Highway 215.  Turn left on FR#1505/CR#75 (paved).  Go past Shores Lake another 4 miles and turn left on White Rock Mountain Road FR#1003.  Go 2.2 miles and turn left on Hurricane Creek Road. Continue 4.7 miles and turn left onto an unmarked small dirt road and go 0.7 miles. Park just before going over the creek. Follow the creek down the hill to the waterfall.
GPS:  35 41.604, -94 01.726