BENTONVILLE, Ark. — Spanish version: Para español haga click aqui.
The NWA Tour de Tacos took place on Saturday, Sept. 9 in Bentonville.
Throughout the ride, bikers had different stops at different mile markers tacos and hydration stations.
A block party awaited at the finish line where there were taco vendors, drinks, as well as music.
"The Tour de Tacos is an incredible bike event because it combines tacos and cycling so everyone enjoys it. We have three different distances: 62 miles, 30 miles and 7 miles, so really for all skill levels and it is a great day of community to come out and eat and get on their bikes and raise money for a good cause in Dress for Success," said Rachel Cox, Executive Director of Dress for Success NWA.
According to its website, Dress for Success Northwest Arkansas "empowers women toward economic independence." The organization offers professional attire and "long-lasting solutions that enable women in Northwest Arkansas to break the cycle of poverty.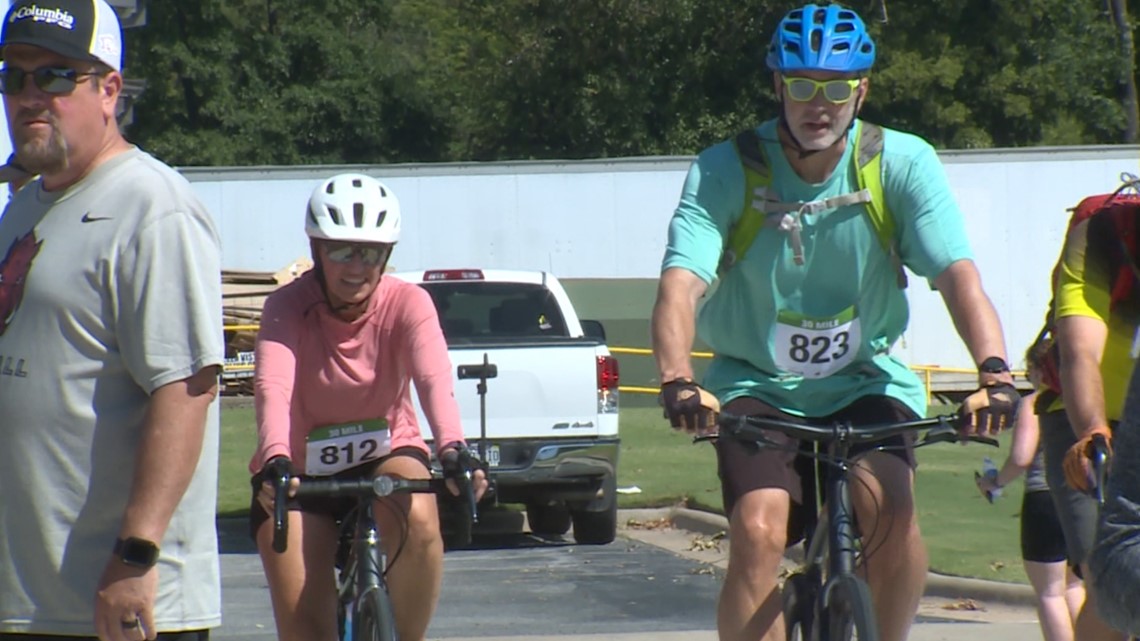 Download the 5NEWS app on your smartphone: