The fair took place at the Shiloh Museum of Ozark History in Springdale.
The event included live music, local food for sale and quilt-related activities for kids and adults.
There were also colorful quilts on display throughout the fair that attendees could vote on. The quilts must meet a number of requirements. They must be quilted or tied by hand and no computer-programmed patterns could be used.
"Well it is such a part of an Ozark tradition but really every culture has sewing and crafting kinds of traditions so it fits a lot of communities and a lot of demographics. It feels special because it is also colorful and in the fall it feels like a nice time to be out and just walking around on our beautiful grounds," said Angie Albright, director of Shiloh Museum of Ozark History.
Viewers Choice cash prizes were awarded for new and antique quilt categories ranging from $25 to $100.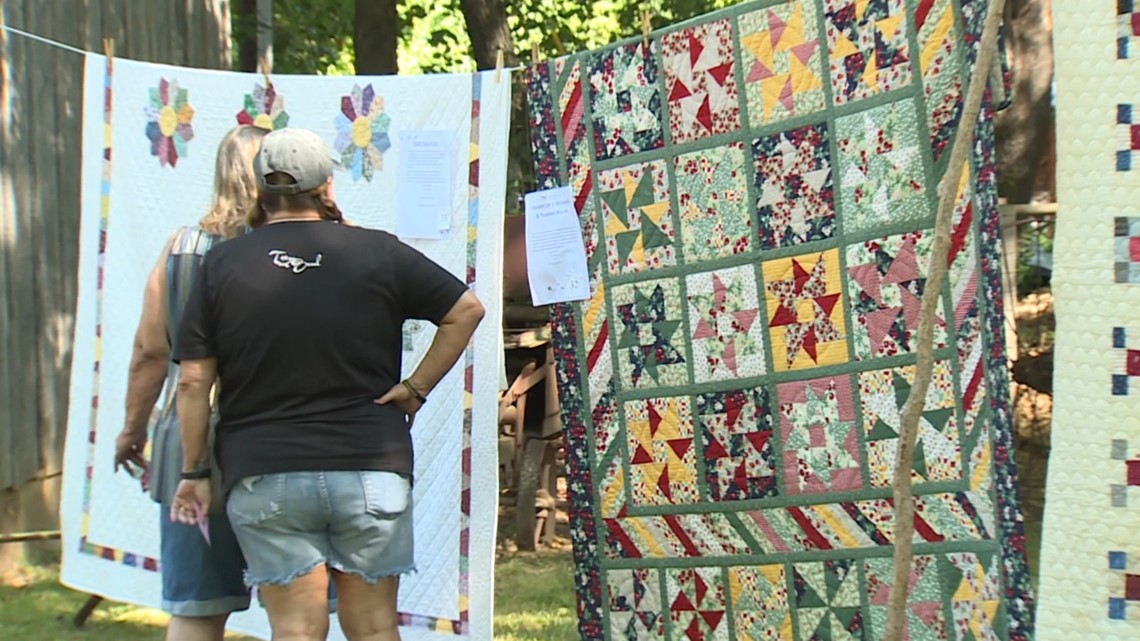 Download the 5NEWS app on your smartphone: